PIPA NZ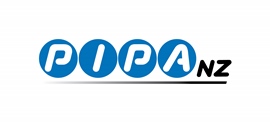 The Plastics Industry Pipe Association of New Zealand (PIPA NZ) represents Polyethylene and PVC pipe and fittings manufacturers, raw material suppliers and other associated parties working in piping systems in NZ.
The organisation operates under the umbrella of Plastics NZ and promotes the correct use and installation of safe, environmentally responsible plastic pipe systems.

PIPA NZ collaborates closely with the Plastics Industry Pipe Association of Australia (PIPA), particularly in the development and promotion of technical standards and guidelines applicable to the Australasian market.
PIPA NZ's key areas of focus include:
Promoting best practice plastics pipeline systems in a professional and ethical manner
Advocating on plastic pipeline solutions in public policy development
Development of technical standards and guidelines
Development of training and education programmes that meet industry needs
Reducing the environmental impact of plastic pipelines throughout their life cycle