Efficient Manufacturing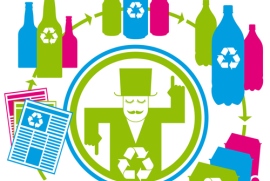 Plastics producers like most manufacturers in New Zealand are looking to for ways to reduce costs and improve their environmental performance. Plastics NZ works alongside its Member companies to help them achieve their goals of growth and success by operating in an economically, socially and environmentally responsible manner.


We work with partners to bring Plastics NZ members tangible benefits to their bottom line from environmental manufacturing. We have undertaken over 50 energy audits alongside the Energy Efficiency and Conservation Authority EECA for member companies to help them improve their energy usage, as well as running Operation Clean Sweep - a programme designed to prevent plastic pellet loss and keep them out of the marine environment.
Using fewer materials, less energy, water and other resources in the manufacturing process can be relatively straightforward process but requires commitment from senior management of the organisation and a company champion to see it through.
Plastics NZ can help you find out how to become a more environmental manufacturer and advise you on how it can help your business.