Education & Career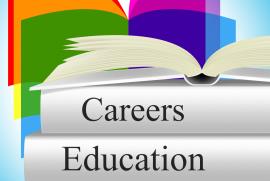 The New Zealand plastics industry employs over 10,000 people in more than 400 organisations. It is an industry that offers both men and women a variety of career opportunities in a dynamic and exciting manufacturing environment which is enjoying substantial growth.


Whilst there are a number of larger and better-known plastics companies in New Zealand around 60% of firms in the industry employ less than 10 staff in niche manufacturing environments. Many of the plastics' products manufactured in our country are cutting edge and reflect the technological innovation of the industry and its employees.
Having a career in the plastics industry means working in a fast-paced manufacturing environment with a variety of entry points and lots of opportunities for advancement into higher level technical and management positions. The plastics industry supports and develops skills of its' members along the way. With over 10,000 people already forging successful careers in the industry you will get to enjoy working in contemporary, clean, environmental and safety conscious workplaces in businesses based in all major cities across New Zealand.
Entry into the industry is as a plastics processing employee, apprentice, or graduate. To find out more about training opportunities: