Competenz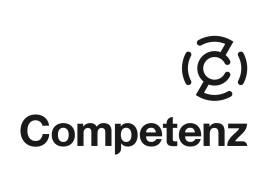 Competenz is a multi-sector industry training organisation which sets the standards for plastics training and qualifications and arranges for delivery of training and assessment across New Zealand. We help kiwi industry grow skills, careers and businesses and make it easy to learn on-the-job.
Training in both plastics materials, and the various processing streams is based upon Unit Standards that are registered with the New Zealand Qualifications Authority in National Certificates at Levels 1-4. Most training is carried out and assessed on the job, but some such as mathematics and communications, is through polytechnics or the Open Polytechnic of New Zealand (correspondence) or other provider organisations.
Competenz has developed Unit Standards on the national qualifications Framework in Plastics Materials, and the processing streams of Blow Moulding, Injection Stretch Blow Moulding, Blown Film Extrusion, Cablemaking, Extrusion, Injection Moulding, Rotational Moulding, Film Conversion and Slitting, and Vacuum and Pressure Thermoforming.
A learning booklet and associated assessment material is available for individual use with most Unit Standards when undergoing workplace training in plastics materials or processing. Each can be purchased from Competenz at a small charge. There are National Certificates in Plastics Processing Technology and Plastics Engineering at Levels 1 to 4, and National Certificates in Plastics Production at Levels 1, and 2.
Each series of certificate is inter-linked in a seamless process, and some credits are transferable across qualifications. For those who do not achieve a national qualification but gain a minimum of 20 Framework credits including Plastics Materials 1 (PM1), and one plastics stream module, e.g. Thermoforming 1 (TP1), Competenz will issue an industry recognised certificate.
Competenz also administers all plastics apprentices, and arranges for their block courses at local polytechnics.
For your dedicated local Plastics Competenz Account Manager please click click here
For further information visit the Competenz website
Competenz uses Learning Service Partners to deliver the programmes. To view the Lastest Learner Service Partners Offerings please click here