Industry Training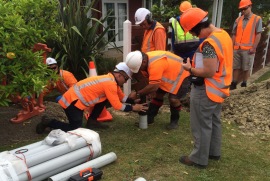 PIPA NZ does not provide industry training but is involved in the development of industry training standards administered by Industry Training Organisations particularly MITO and Connexis.
Equally it is encouraging training providers who work with these ITOs to deliver NZQA accredited installation and welding training programmes
PIPA also supports welder re-accreditation every 2 to 3 years and is working with other industry parties to provide an independent competency-based registration scheme. This will ensure welders are kept up to date with the latest practices and the highest standards of installation skills are maintained.
Information on upcoming Training programms being run in Australasia can be viewed in our Current Training Opportunities section