Technical Guidelines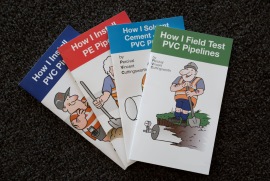 New Zealand pipe manufacturers work in partnership with PIPA Australia to develop technical guidelines and information relevant to both PE and PVC pipe systems for the Australasian market.
You can access the PE and PVC pipe technical guidelines (POP) and other relevant technical information through the PIPA Australia Website.
For specific technical information on PVC or PE Pipe Manufacturing in NZ please see below
For further queries on any information contained in these documents please contact your pipe supplier or Plastics NZ.