Lane Plastics Group Ltd
Address:
23A Neil Park Drive, East Tamaki, Auckland, New Zealand, 2161
Lane Plastics Group Ltd is a New Zealand owned and operated custom plastic injection moulder based in East Tamaki Auckland, New Zealand.

The company was established in 1980 as TR Lane Ltd and has established an enviable reputation as a short run, high quality injection moulder of engineering plastics.
Leda Extrusions Ltd
Address:
22 William Durant Drive, Upper Hutt, Wellington, New Zealand, 5140

Leda is one of Australasia's most experienced manufacturers and suppliers of extruded plastic tubing, pipes and profiles to industry. Our core expertise is in the production of tubing, hose, pipe and profiles. Our products are used in a wide range of industries and applications including air, water, beverage, chemical, oil and fluid transfer. We also find they are used as manufacturing components or to prevent abrasion, bundle objects together, insulate, improve appearance, or simply for identification or colour coding.
LEP Engineering Plastics Limited
Address:
12 Henderson Place, Onehunga, Auckland, New Zealand, 1061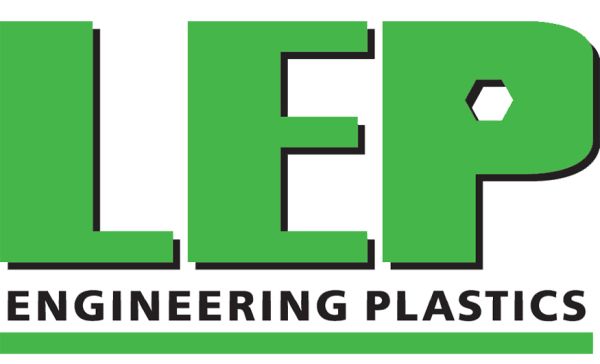 LEP Engineering Plastics has over 60 years experience in engineering plastics in both Australia and New Zealand. We have extensive manufacturing capacity in our Auckland and Christchurch premises, including a comprehensive polyurethane casting plant in Auckland, an injection moulding factory in Christchurch, plus state-of-the-art machine shops in both Auckland and Christchurch.

Custom Solutions
We have 60 years experience providing custom-engineered solutions across most industries in New Zealand – providing high performance materials and components for demanding environments and applications. We specialise in manufacturing new or replacement parts for industrial machinery and equipment.

Rod, Sheet & Tub Cut-To-Size
The LEP range of engineering and high performance plastics is sourced from internationally-renowned manufacturing companies, such as Quadrant EPP, IL Norplex, and PolyHi Solidur. Recognised and trusted brand names include TIVAR®, Nylatron® and Ertalyte® and available materials include Nylon, UHMWPE, Acetal, PETP, Polycarbonate, PEEK, PVC and Micarta®.

LEP stock rod from 1 mm to 400 mm diameter and sheet from 3 mm to 100 mm thick. Tube and profiles, in various shapes and forms, are also available on request. The company, with branches throughout New Zealand, has access to and the ability to supply virtually any plastic product or material.

Plastics Webshop - Stock Parts
We stock a range of over 500 plastic parts which are now available for online purchase via our webshop. Products include bushes, knobs, screws, nuts & bolts, washers, handles, gears and washers. Proprietary brands include Himould, Y Loc and X-Lube.
LinkPlas Ltd
Address:
220 Bush Road, Albany, Auckland, New Zealand, 0632

LinkPlas Ltd are manufacturers of high quality PET (Polyethylene Terephalate) Bottles, supplying custom design tooling services as well as an excellent range of stock bottles for the Food and Beverage, Cosmetic and Healthcare, Pharmaceutical and Industrial Industries.
Long Industries Ltd
Address:
91 Izone Drive, Rolleston, Christchurch, New Zealand, 8546

Long Industries Ltd is part of the Expol Group. EXPOL is the largest manufacturer and distributor of expanded polystyrene (EPS) products in New Zealand