2023 Annual Conference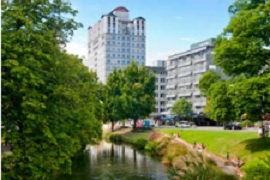 Plastics New Zealand, and hosts the South Island Branch, recently held the annual conference in Christchurch on the 4-5th May 2023.
This was our first time bringing conference back to Christchurch since the earthquakes, and delegates were pleased to be back in the garden city.


We put together an exciting and informative programme of speakers, panels, and events to keep delegates entertained and abreast of current developments occurring in the Plastics Industry, with plenty of learnings, take aways to implenment into your own business and a slew of networking opportunties for delegates and exhibitors that allowed us to enjoy some of the attractions Christchurch has to offer.
Special thanks to Viva Energy Australia, our principal sponsor, and to the rest of our sponsors and exhibitors who without them, these events cannot occur. Your support is greatly appreciated.
Thank you to all of our speakers who shared their knowledge, experience and insights. We all learnt something new and had our eyes opened to the various possibilities that are out there.
And last, but certainly not least, thank you to all of our delegates who took the time out of their businesses and roles to join us at Conference this year. Taking that opportunity to step back for a couple of days from working in your business, look at the bigger picture and generate ideas and learnings to take back to your role to empower and sustain you for future challenges.
The 2023 Conference presentations are available for Members to view in our Members section (Note: You will need to login in first to view).
Photos from the event will be available soon.
For any other conference queries please contact Kelly Buchanan-Johns, Membership Services Manager, This email address is being protected from spambots. You need JavaScript enabled to view it.