EECA Audit yields double payoff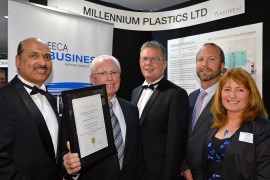 Scrutinising energy use and cutting waste have not only delivered Hamilton firm Millennium Plastics more than $100,000 in savings but the Environmental and Energy Achievement award at the 2016 New Zealand Plastics Industry Design Awards hosted by Plastics New Zealand

A brand new factory commissioned in 2000 gave Millennium Plastics the high tech edge but an energy audit less than a decade later showed it could up its efficiency game.
The company, which manufactures specialist injection-moulded components for use in human and animal health products, put in state of the art equipment when it opened its Hamilton plant.
It was a 2009 energy audit, provided by Energy NZ Ltd with support from industry body Plastics NZ and the Energy Efficiency and Conservation Authority (EECA), which highlighted just how far manufacturing technology had come since the factory doors first opened.
The company was told it could save 14 per cent - or more than $25,000 a year - on its energy bills.
The auditors identified more than a dozen opportunities where the company could make energy cuts, with the big wins to come from repairing compressed air leaks, installing timers on air conditioning units, fine-tuning cooling water systems, insulating injection moulding machine barrels and changing the lighting throughout the plant.
Millennium's technical director Ray Pryor says to turn the plan into action you need an energy champion - a role he put his hand up for.
"I'd been there since day one and it felt like I was spending my own money when you pay the energy bill."
With the audit ranking the energy savings options from easiest to hardest, Pryor and his colleagues set to work.
"You get the low hanging fruit quite quickly but then there is an investment required to achieve others. Out of a list of 13 areas it took us a year to do 11 of them, so we got stuck in to it really.
The intention was: we'd invested in an audit; we wanted to see a return out of that effort."
While there were no big surprises to come out of the audit, says Pryor, it helped the business refine its game across a number of areas to create worthwhile savings.
"One area that required quite a big investment but was probably the biggest gain was to change the lighting in the moulding shop," he says. The controlled environment, windowless area runs 24 hours a day, five days a week and needs high-quality lighting throughout. "It was probably a three year pay back but still very worthwhile," says Pryor.
On top of energy savings, Millennium Plastics has been rewarded with industry recognition, taking out the EECA-sponsored environmental and energy achievement category in the 2016 New Zealand Plastics Industry Design Awards hosted by Plastics New Zealand last month.
The Design Awards, which have been running since 1952, recognise the best in innovation, business excellence and export potential across 20 categories.
The Supreme Award went this year to Methven for its Aurajet A10 twin shower system. Plastics NZ environmental projects manager Simon Wilkinson says each of the award's categories has an environmental weighting built in but the environmental and energy category seeks to recognise companies that have gone a step beyond what others in the industry are doing.
"Where some companies might have cherry-picked initiatives and do just the simple things or things that have a low cost, Millennium really worked their way through a whole series of actions that eventually led to them adopting almost all of what was recommended to them."
Wilkinson says the industry has been front-footing environmental initiatives for the last 20 years, recognising that as a material plastic poses environmental challenges.
"Energy is one of those components and as an industry it is energy intensive. Obviously it takes electricity or gas to manufacture our products.Typically it is about 5 per cent of a normal plastic company's overheads, which puts it in the category of being energy intensive."
Heat is used to melt polymers before it is moulded into products. Plastics manufacturers also need compressed air, cooling water and good lighting, with high grade products like food packaging and medical components requiring air handling too. Most plastics manufacturers could expect energy bills to come in third or fourth in their list of costs.
Plastics NZ has estimated the total annual energy use across the sector is around 1.7 petajoules - similar to energy burned by Hamilton city dwellers.
Energy audits typically find savings of around 15 per cent of annual energy costs but it can be up to 30 per cent, says Wilkinson, with many of the suggested improvements having a payback of less than a year. "We're constantly trying to get across the message that energy isn't a fixed cost. It's not like a lot of other overheads within their business - there is a lot that they can do to reduce energy as an overhead."
Any savings go straight to the bottom line, he says. "Sometimes I think they do forget that that does have an immediate impact on the bottom line.They're more focused on selling more product where in actual fact this can deliver just as much benefit to their performance."
To support the drive for energy efficiency Plastics NZ, with assistance from EECA, has been training industry staff onsite in methods to cut energy use. Wilkinson says it's a way of helping companies adopt best practice that sticks long-term, rather than one off "in and out" approaches, which can be easily forgotten.
He says it's about getting lasting staff engagement that means they start identifying the opportunities for efficiency without having to rely on a consultant. "That's a big area that I think is going to deliver some good savings for the industry." Millennium Plastics and two other companies were guinea pigs for this strategy.
Pryor says the training was an opportunity to upskill people and develop in-depth knowledge of energy management approaches within the team. Alongside talking through the theory behind energy management, staff were taken out on to the workshop floor to use testing equipment aimed at identifying energy waste.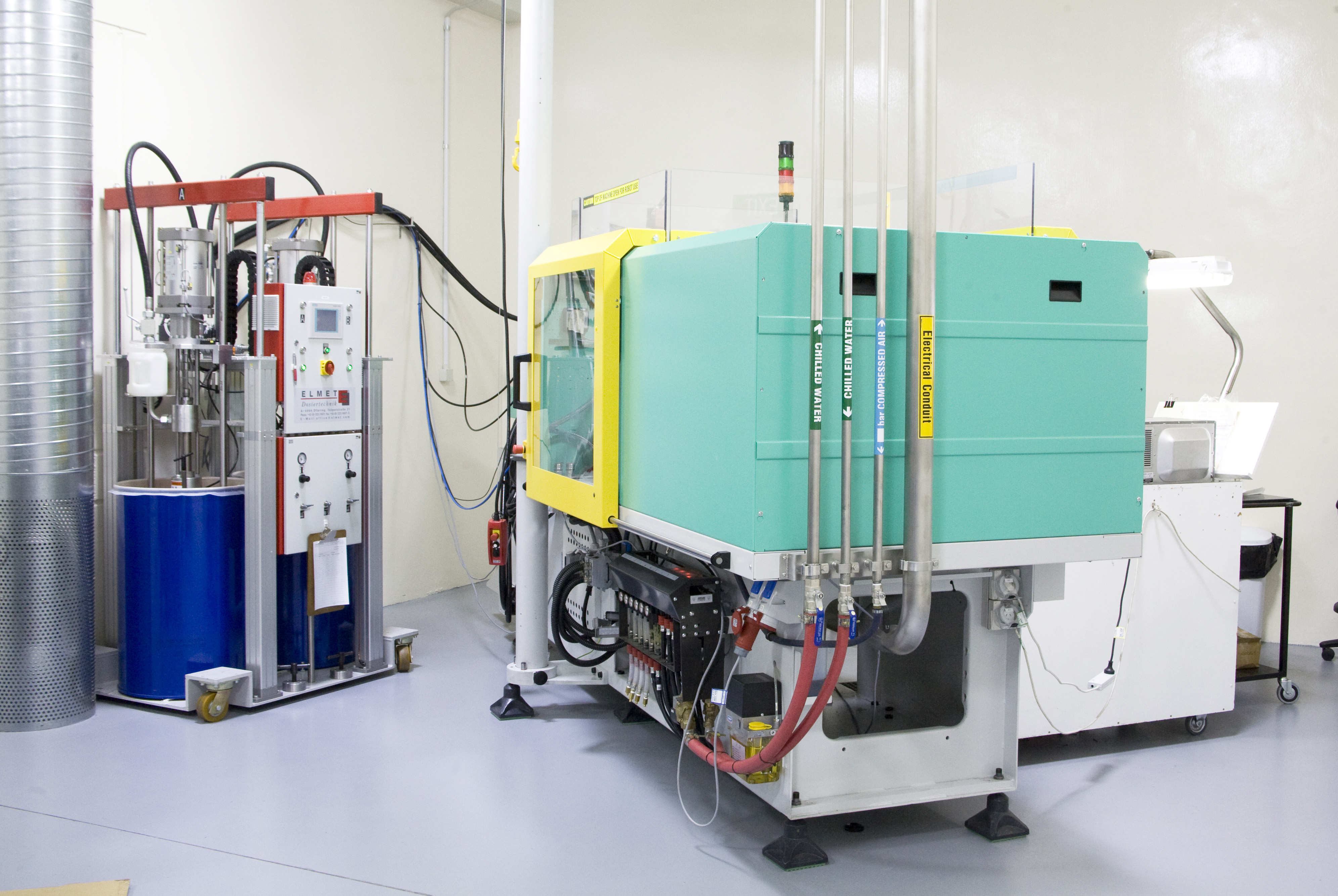 While Millennium Plastics has nailed its energy efficiency wish list it's still looking for improvements. The firm is gradually investing in electric, rather than hydraulically driven machinery, and robotics to boost efficiency, accuracy and cut wastage.
"Again you're saving energy and you're lifting the efficiency of the whole operation and it's releasing people from mundane things to be doing more valuable jobs, so it's not just conservation of electricity it's all your resources that we target," says Pryor.
Plastics industry snapshot: • Employs 10,000 people at around 300 firms throughout New Zealand. • Energy bills are around 5 per cent of a typical manufacturer's overhead. • The industry's total annual energy use is estimated at 1.7 petajoules - roughly the same amount used by Hamilton residents. • Plastics manufacturers can save between 10 per cent and 20 per cent off energy bills by adopting energy efficiency measures.