M10 Hospital Bed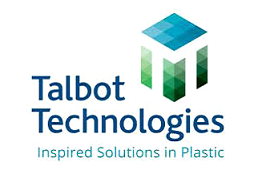 Entrant: Talbot Technologies Ltd
Product: M10 Hospital Bed
Best Industrial Product - Highly Commended
Best Manufacturing Process & Execution - Highly Commended
Category 3 - Best Industrial Product
Category 6 - Best Manufacturing Process & Execution
Client: Howard Wright Ltd
Tool Designer: Talbot Technologies Ltd
Tool Manufacturer: Talbot Technologies Ltd
Raw Material Supplier: TCL Hunt Ltd
Manufacturer: Talbot Technologies Ltd
The M10 Bed features new innovations to prevent patient falls, pressure injuries and cross infection.
Patient fall prevention:
New split safety sides provide a reliable support aid for patients getting on or off the bed.
Exceptional low height of 340mm allow patients to put their feet flat and securely on the floor.
Integrated patient controls are located on the inside of the head end safety side panels.
Pressure injury prevention:
The bed can automatically contour into a comfortable 30°/30°, 30° or 45° and chair position.
When safety sides are lowered, they are near flush with the mattress support platform.
Cross infection:
Surfaces in human contact are accessible, smooth and easy to clean.
Removeable deck panels and concealed cables.