Develop Your Career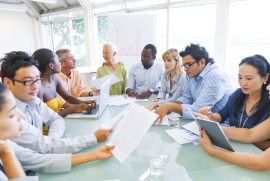 Plastics NZ offers a range of training opportunities for employees to continue to develop their careers in the industry. If you are looking to move into management or higher level technical positions Plastic NZ ensures there are plenty of opportunities for development by providing training via seminar, events and more formal training opportunities.
Career development opportunities include:
Diploma of Design and Specification Plastics - Plastics NZ offers the Diploma of Design and Specification Plastics to meet the ongoing need to build the skills needed to design and develop products within the plastics industry. Find out more…
Plastics NZ Conference – we run an annual conference which offers a mix of technical, business and personal development training. Presenters share valuable insights and the latest developments from within the industry. Attendees are able to network with industry suppliers and other plastics company owners and employees. Find out more...
Branch activities - our branch networks are where local technical, business and social issues, are discussed and actioned for the good of the members. Training and networking events are run frequently to assist member companies to stay in touch and keep up to date with industry changes and developments. Find out more...
Becoming an Affiliate or individual member of Plastics NZ. Typically Affiliate members are technical plastics professionals, e.g. plastics technicians, designers and toolmakers, who wish to learn more about the plastics industry. Benefits to affiliate members include invitations to Plastics NZ's technical and networking events. Find out more...
Competenz - most of the NZQA registered training is delivered on-job, meaning you can study while you work and is delivered by the Industry Training Organisation (ITO), Competenz
The University of Auckland - offers the Post Graduate Certificate in Engineering (Plastics) which provides high level skills in the materials, manufacturing processes and design of plastics products and components.