EPS Technical Information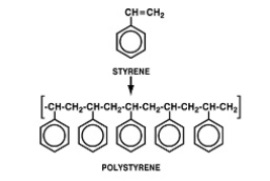 This section explains the properties and production of EPS in detail. It covers the thermal insulation and shock absorption qualities of EPS, its durability, moisture and chemical resistance as well as its safety qualities. It also covers the technical detail of the manufacturing process.
The Manufacturing Process
EPS is manufactured from styrene monomer, derivative of ethylene and benzene, using a polymerisation process which produces translucent spherical beads of polystyrene, about the size of sugar granules. During this process a low boiling point hydrocarbon, usually pentane gas, is added to the material to assist expansion during subsequent processing. Beads are delivered to EPS processors usually in boxes of 600kg or 1000kg.
Stage One
EPS is produced in a three stage process. In the first stage, polystyrene beads are expanded to between 40 and 50 times their original volume by heating to about 100ºC with steam in an enclosed vessel called a pre expander. During this process the beads are stirred continuously. In this process the final density of EPS is determined. This is typically between 14 kg per cubic metre and 30 kg per cubic metre. After pre expansion, the expanded beads are cooled and dried in a fluidised bed drier, before being pneumatically conveyed to storage silos for maturing.
Stage Two
During maturing, the second stage of processing, the expanded beads containing up to 90% air are stabilised typically over a period of 24 hours. Following pre-expansion, the beads have a partial vacuum which must be equalised before final processing by allowing air to diffuse into the beads until equilibrium is reached.
Stage Three
In the third stage of processing, known as the moulding stage, beads are conveyed into a mould, and once in the mould are heated again by the introduction of steam. Under the influence of steam, the beads soften and start to expand again. However, as they are contained in a mould they cannot expand freely, and therefore create an internal pressure within the mould. Under this pressure the softened beads fuse together when the correct temperature is reached within the mould. Following fusion the mould is cooled, usually under the influence of a vacuum to remove moisture. The moulded product is ejected from the mould at the completion of the cycle. During processing, the pentane gas is expended, so that the finished products contain no residual gas.
There are generally two moulding processes for EPS. One is called Block Moulding and produces large blocks of EPS up to 5 metres in length. These are subsequently cut into shapes or sheets for use predominantly in packaging and in construction.