Keynote Speaker Tony Alexander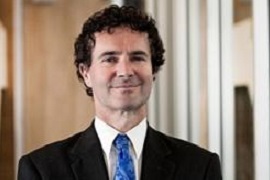 Tony was employed as Chief Economist with the BNZ for 25 years and left at the end of 2019 to become an independent economist.
His focus is on explaining what is happening in the economy in layman's terms, providing people with information they can use for planning business growth and understanding factors affecting the housing market.
Tony Alexander graduated from Canterbury University in 1984 with a Master of Arts (Economics) degree with first class honours and after briefly working in Sydney with Westpac came back to New Zealand in 1987 to work in the financial sector. His roles have included Treasury Economist and Chief Economist at one of New Zealand's leading banks, the Bank of New Zealand. He spends considerable time researching and writing about the New Zealand economy with special attention to SMEs, housing, China, business culture, and the role of Auckland in the NZ economy He is an accomplished public speaker much in demand and each year delivers between 50 and 100 presentations around New Zealand and offshore.
Tony has possibly written more about the New Zealand economy than any other economist, having produced daily and weekly commentaries from 1987-1993, then weekly, monthly, quarterly, and many one-off pieces of analysis from 1993 through to 2019. At times he has been the most interviewed economist in New Zealand and was awarded the Residential Economist of the Year award in 2011. He spent a year and a half chatting about the economy each morning with Paul Holmes from 1992-93, and before that had a 5.30am slot on Radio Pacific discussing exchange rates.
"What I concentrate on and where my true area of expertise lies, is translating the arcane world of economic developments and trends into a language understandable by most people in the business and home buying sectors."
Tony left the BNZ at the end of 2019 and started producing a new weekly commentary in October 2019, called 'Tony's View". It is free and anyone can sign up at https://forms.gle/qW9avCbaSiKcTnBQA
He also has a fortnightly column in New Zealand's most widely distributed weekly publication, the Sunday Star-Times. He produces a paid weekly publication called Tview Publication which goes into the economy and housing market in detail, runs the REINZ & Tony Alexander Real Estate Survey, Tony's View Spending Plans Survey, plus monthly surveys of property valuers and mortgage advisors.