2021 Annual Conference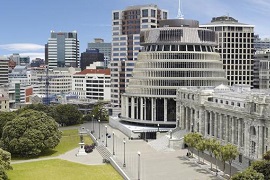 Registrations now open for the 2021 'Positively Plastics' Annual Conference. The 76th annual Plastics NZ Conference brings the plastics industry together each year, enabling attendees to step outside their day-to-day activities and to work on their business, rather than just in it.

Covid disrupted our 2020 plans so we're keeping our theme of 'Positively Plastics' for 2021.

Come and join together with industry leaders as we investigate topical trends across business, the environment and technical plastics.

Get updates and learnings that will help you strategise and succeed in the future.
View the Conference Programme here.
Late registrations available!
Note: Accommodation in the Hotel is not guaranteed.


Learn about some of the latest innovations & technologies in plastics, develop your staff, be informed on industry issues and use the opportunity to network with friends and like minded industry peers.
For any other conference queries please contact Kelly Buchanan-Johns, Membership Services Manager, This email address is being protected from spambots. You need JavaScript enabled to view it.