Polypropylene Recycling #5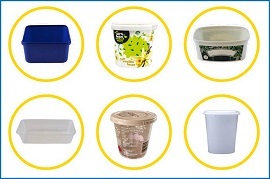 Polypropylene* ("PP") is a highly recyclable and sought after material in Aotearoa NZ with strong value and a corresponding end market. Many manufacturers are wanting to secure more NZ recycled polypropylene ("rPP") rather than having to import it. Today, we still have PP being sold offshore in mixed bales as well as PP being sent to landfill.


National Working Group
Plastics NZ facilitated a national working group to help create circular pathways for PP in NZ to help low emissions circular economy.
There are 8 councils around NZ that aren't yet collecting PP. View Map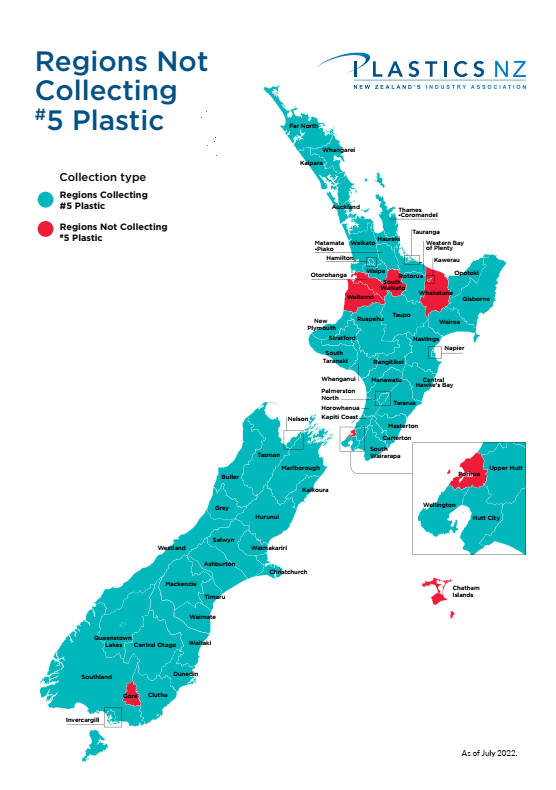 Today, in Aotearoa we have 88% of councils collecting PP, and this represents ~97% of our overall population.
Download a copy of the Full Working Group Report or a copy of the Summary Report.
Download a copy of the Interactive Plastics Collection Map
Do you have post commercial PP?*
Recycled PP* is in high demand and our onshore reprocessors are looking at what addtional recycling streams for PP they can take.
* Product type, dimensions and levels of contamination will all determine whether or not the material can be recycled in NZ.
(Currently PP Woven Sacks and Corflute are not able to be recycled onshore)
Get in touch if you have sources of post-commercial PP that you're interested in diverting from landfill and we will do our best to help put you in touch with the suitable companies
or
download the FREE Design Guide from www.replastics.nz and refer to Chapter 3 which outlines the current recycling system in NZ and contact details for the recyclers.
Interested in learning more?
If you'd like to find out more, please contact Plastics New Zealand on 09 255 5662 ext 1 or This email address is being protected from spambots. You need JavaScript enabled to view it.
Plastics NZ's facilitation of working groups forms part of Plastics NZ's 'Advancing the Circular Economy for Plastics" programme, funded by the Ministry for the Environment's Waste Minimisation Fund.