Industrial & Commercial Recycling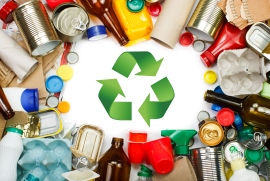 Plastics NZ promotes 'design for the environment' and engages with the plastics industry to encourage end-of-life recycling or reuse.
Industrial & Commercial Recycling is the term used to cover several recycling waste streams.
Today less than 1% of the waste produced during the manufacture of plastic articles is sent to landfill with member companies either reprocessing their waste in house or sending it to a plastic recycler.
Some plastic manufacturers have also arranged with their customers to operate a take back scheme and will reprocess clean waste returned to them. Examples include offcuts of EPS insulation materials and plastic pipe from building sites.
Waste Collection companies and Plastic Recyclers also arrange to collect and recycle clean plastic waste from a range of industrial and retail businesses. This is a win/win as it does not make sense to pay landfill costs for something that is easily recycled whether in New Zealand or overseas.
Commercial plastic film or shrink and shroud wrap makes up 60% of all recycled plastics in New Zealand. Most businesses have products delivered wrapped in plastic film. Because it is usually clean it is a great material to recycle. LDPE, LLDPE, HDPE and PP films are those most commonly recycled.
There are many good options for recycling or re-use and many organisations that can help. However it is not always possible for a country of New Zealand's size to have the infrastructure and capability to recycle all the various plastic materials used in NZ. Consequently plastics are also collected and exported overseas for recycling.
Listed below are Members who recycle plastics and they would be keen to work with your business to 'close the loop'.
Members - General Plastics Recycling/Processing

Members - Recycling Brokers
Aotearoa International Ltd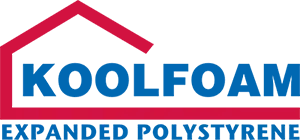 Members - PVC/PE Pipe Recycling

Members - EPS Recycling
For EPS recycling services visit www.airpop.co.nz/recycling/
EPS Manufacturers Recycling Inhouse
Members Waste Recovery & Management Services

Members Product Stewardship Recycling Schemes
Develop Waste & Recycling Programmes Chemical & Chemical Container Recycling Child Care Seat Recycling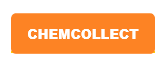 ChemCollect – chemical collection and disposal services
General Recycling/ Other Schemes
Other organisations who either collect plastic material and arrange for it to be exported or recycled in New Zealand include:
Circular Economy Directory
Waste Management Ltd
Smart Environmental Ltd
JJ International Ltd
Reclaim Ltd
Second Life Plastics Ltd
Recycled Plastic Containers Ltd
Replas NZ Ltd
Plasback - Farm Plastics
Junk Run - Commercial & Household. Includes Construction waste services
Green Gorilla - Includes Construction waste services
Ward Group - Construction demolition & Recycling services
saveBOARD - Tetrapak Collection Points
E-Waste, Batteries
TechCollect NZ - E-Waste
Upcycle Ltd - Ewaste, Battery Recycling, Data Deconstruction
Plastic Identification Code
Our members voluntarily label their plastic products using an international labelling system so they are easily identified for reuse and recycling. This method of categorisation was developed in 1988 and Plastics NZ was an early adopter, introducing its own plastic identification coding system in the early 1990s. Around 97% of New Zealanders now have access to some form of community or kerbside recycling (although the collection of different plastic types varies by location). Labelling of different plastic types helps recyclers to identify and separate different plastics. It also helps consumers to do the right thing when they know what kind of plastic they are dealing with.