Plastic Saves Energy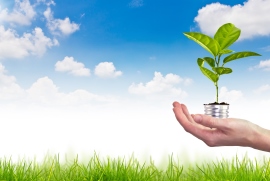 Plastics present a climate change paradox. Contrary to popular belief, increased use of plastics would reduce the overall consumption of non-renewable fossil fuels and reduce society's greenhouse gas emissions. This is due to the beneficial properties of plastic, it being lightweight, more efficient to manufacture and excellent for insulation.

Plastics help us to do more with less. It is a light-weight material which enables us to make products and packaging lighter. Plastics also take less energy to manufacture and process into final products than other materials such as cardboard, metals and glass.
Some examples of how using plastics saves energy:
1. Insulation savings - Many homes and industrial buildings rely on plastic insulation to prevent energy losses. Installing expanded polystyrene (EPS) insulation, for example, means that less heating fuel, or energy for air conditioning is required, helping to conserve valuable reserves of finite natural resources.
2. Energy-efficient refrigerators and freezers – almost all refrigerators produced today use layers of foamed polyurethane sandwiched between moulded plastic panels to create insulation to help keep refrigerator interiors cold. Not only does this allow us to keep our food fresher for longer, it also means refrigerators don't have to work as hard to stay cool, saving money on electricity bills. Insulation provides the biggest component to achieving the Energy Star ratings you see on refrigerators.
3. Agricultural production savings - Plastics used in greenhouses, ground film and other plant propagation systems increase the quality and quantity of crop yields by conserving energy in the plant's growing environment and protecting the crop. Increases in yields of up to 60% have been achieved as well as enabling out of season crop production to meet consumer demand.
Contrary to popular belief, increased use of plastics would reduce the overall consumption of non renewable fossil fuels and reduce society's greenhouse gas