Design For The Environment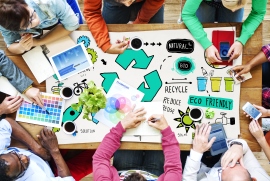 Product designers and brand-owners are increasingly considering the lifecycle impacts of their products when they are being designed.
Life-Cycle Analysis (LCA) is a technique to assess the environmental aspects and potential impacts associated with a product by:
Compiling an inventory of relevant energy and material inputs and outputs
Evaluating the potential environmental impacts
Interpreting the results to help make a more informed decision about design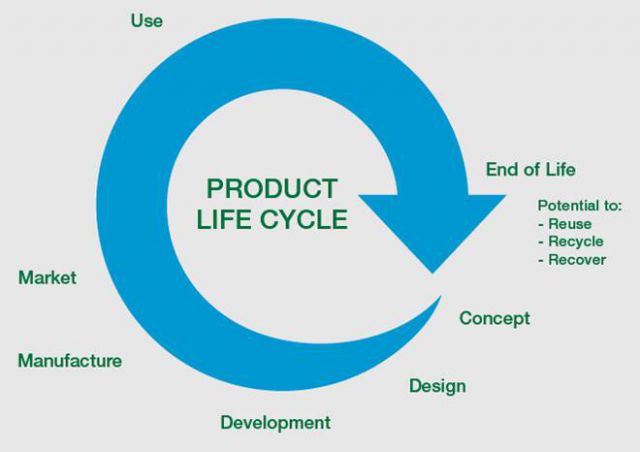 Why consider the Environment in Design?
Companies the apply Design for the Environment find that it has a number of business benefits:
The bottom line - cuts costs of raw materials and waste disposal
Customer expectations - meets user needs/wants by exceeding current expectations for price, performance and quality
Environmental marketing - many customers now include Design for the Environment issues in tender documentation and a 'greener' image can increase market share
Enhanced reputation - Demonstrating good environmental performance can enhance the company's standing with shareholders, investors and other stakeholders
Improvements in workplace health and safety - through reduced waste and emissions
Increased staff morale - there is a growing awareness among staff that businesses play an important role in working towards sustainable development. This can provide a strong personal incentive to pursue Design for the Environment.
Efficiency - Optimises raw material consumption and energy use
Innovation - Encourages good design and drives innovation.
For some excellent examples of how considering the environment can improve product performance take a look at our Iconic Kiwi Plastic Products publication.
Design for the Environment Assistance
Plastics New Zealand works closely with members to promote sustainable design. There are two key tools we use to help companies to adopt design for environment principles:
The Diploma in Design and Specification of Plastics (DDSP):
The DDSP teaches technical aspects of plastics design, including a significant section teaching design for environment principles. Anyone is welcome to attend these courses. More details can be found here...
The Plastics New Zealand Design for Environment Guide (DFEG):
Plastics New Zealand produced these Design for the Environment Guidelines to assist companies to implement real design for the environment. The guidelines were a first for New Zealand industry, leading the way for plastics with specific guidelines on packaging, electronics, construction and agriculture. A copy of the Guide can be downloaded

here...
If you are developing a product and need more information about design for the environment, take a look at both of the above tools or contact Plastics New Zealand to see how we can help.