Seeking Employment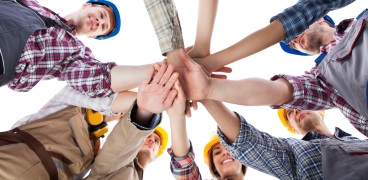 Potential Employees Seeking Work
The following people are seeking employment within the Plastics Industry. We offer this service to our Members, however PNZ makes no representation as to the quality of the individuals whose CVs are posted. It is up to the potential employer to carry out all relevant checks.


Bachelor of Engineering Student seeking Internship Role (NBR092023)
Bachelor of Engineering student at Auckland University pursuing a Chemical and Materials Engineering seeking internship over the summer holidays. Available mid- November - Mid February. Please email This email address is being protected from spambots. You need JavaScript enabled to view it. if you would like further details on this person (Sept 2023).
Industry Professional seeking Supply Chain - Operations Manager Role (STA052023)
Experienced Individual seeking role in following area(s) - Supply Chain - Operations Manager/ Front Line Manager, Quality Manager (open to multiple positions in Quality and operations), Business Process Analyst, Lean Six Sigma positions. Currently in NZ on Two year working visa will be applying for residency. Please email This email address is being protected from spambots. You need JavaScript enabled to view it. if you would like further details on this person (May 2023).
Experienced Blow Moulding Technician/Team Leader with Toolmaking Qualifications seeking Role (DNK052023)
A highly committed, passionate, and skilled Team Leader with over 13 years of Blow Moulding experience, including holding qualifications for Tool/Die making looking to immigrate to NZ. Currently working with Immigration specialists to obtain work Visa. Please email This email address is being protected from spambots. You need JavaScript enabled to view it. if you would like further details on this person (May 2023).
Experienced Plastics Professional seeking Role in Production Engineering (FLT052023)
15+ years Plastics Industry experience both in New Zealand and abroad, ranging from operations, plastics technician and most recently supervisor roles. Holds a Post-Graduate Certificate in Plastics Engineering from the University of Auckland. Please email This email address is being protected from spambots. You need JavaScript enabled to view it. if you would like further details on this person (May 2023).
Note: Job seekers details will remain on this page for 6 months, unless we are informed that they have already found a new position.