University of Auckland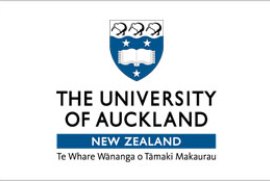 Postgraduate Certificate in Engineering in Plastics (PGCert Plastics)
The PGCertEng in Plastics is designed to provide advanced knowledge of plastics materials and processing. The programme is aimed at science and engineering graduates employed in the plastics industry, is highly industry relevant with lectures presented by industry experts. The four courses have a strong focus on the development of commercial products and include intensive practical content. Note that only one course is held each Semester as Block Course (ie. the full programme requires two years to complete).


Semester One: CHEMMAT 740 Advanced Polymer Materials (15 points)
Semester Two: CHEMMAT 741 Processing of Plastics (15 points)
Semester One: CHEMMAT 742 Plastic Materials Design (15 points)
Semester Two: CHEMMAT 743 Selected Topics in Plastics Processing (15 points)
Master of Engineering Studies in Plastics (MEngSt Plastics)
All students must complete the University of Auckland online Academic Integrity course.
PG CERTIFICATE IN ENGINEERING (PLASTICS) IS THE PRE-REQUISITE TO ENROL IN MASTERS PROGRAMME AND IS 2 YEAR PART-TIME PROGRAMME
The following courses are compulsory as part of the Postgraduate Certificate in Engineering (Plastics)
Additional courses required for MEngSt are CHEMMAT 732 and CHEMMAT 788/789
For CHEMMAT 732: An advanced design project utilising the application of the specialised knowledge required for the design and manufacture of a sophisticated product based on multiple plastics materials. Detailed considerations will include material and process selection, mould design, costing and economics, and environmental impact. To complete this course students must enrol in CHEMMAT 732 (One semester) or CHEMMAT 732 A and B (Two semesters).
For CHEMMAT 788/789: These are research papers, and have no timetable. Please discuss the research topic with your supervisor and complete the FOE-PG02 form when you apply for enrolment concession. Please return to the completed and signed form to Engineering Student Centre, or email to This email address is being protected from spambots. You need JavaScript enabled to view it. Students must enrol consecutively in both the A & B component of the course.
Programme convenor
Email: This email address is being protected from spambots. You need JavaScript enabled to view it. Phone: +64 (0) 9 923 3681
or visit https://www.pcoe.org.nz/education/