National Executive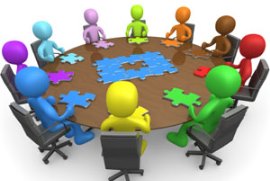 Plastics New Zealand is governed by an elected National Executive which sets the direction for the association. The Executive includes a broad representation of Members from across New Zealand and the plastics industry.
Current National Executive

Abbie Watson: (National President) Director at Wadding Solutions with an operational background integrating ISO and HACCP into the business. I am passionate about environmental and sustainability issues, and being an advocate for the plastics industry. I thrive on building networks and developing relationships within the industry with the aim of making positive, long term change. Current National President President.

Bob Gutsell: (Vice President) Buisness Unit Managar at Alto Packaging (PACT Group) based in the Waikato. An experienced collaborative leader with international multi-industry experience in Programme/Project, Innovation, Operations, and Quality Management.
Current National Vice President.

Murray Knight: (Immediate Past President) 40+ years in the Plastics Industry. One of the founders of Polymers International Ltd (PIL) in 1986 and ran their SI Branch. Served 20 years on the SI Branch Committee and is a previous SI Branch President and is a Life Member of the SI Branch. In 2015 moved to Auckland and became Managing Director and majority shareholder of PIL. Current Immediate Past President of Plastics New Zealand.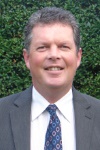 Mark Field: Currently Chief Executive Officer for an Extrusion Business in Christchurch. Previous National President, South Island Branch President and current Member of the South Island Branch Executive.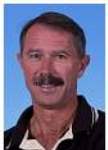 Tony Miller: 30+ years experience in the Plastics Industry mostly as GM and CEO of several flexible packaging and injection moulding businesses. He is now the owner operator of a custom injection moulder Lane Plastics. He has previously served on the ITO board, Industrial Relations Working Group, Packaging Council and served on the National Executive for 16+ years.


John Bennett: 28+ years experience in the plastics industry and 41+ years within the manufacturing sector. Has held roles in Engineering, Technical, Quality and Operations Management with a number of companies. Operations Manager of Chemvin Plastics Ltd.

Murray Jorgensen: 30+ years in Manufacturing with Plastics being a more recent addition. Early career as a Toolmaker and Product Development Engineer, progressing into Management within various Manufacturing Industries. The experiences in these varied companies and proved valuable moving into the Plastics Manufacturing industry. Moved to PPL 4 years ago as Operation Manager helping build PPL and the Team, looking forward to the exciting future "and challenges" the industry has to offer. Is the current Waikato Branch President.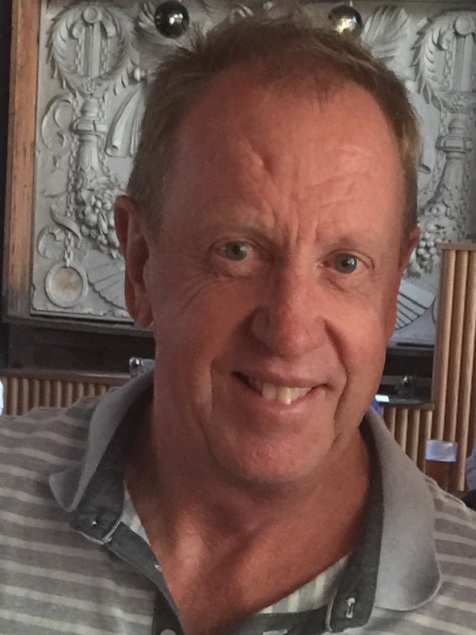 Brian Storie: 25+ years' experience as Raw Material Supplier to the NZ Plastics Industry, after many years in the shipping / logistics industries. Last 15 years with Interplas Agencies as Product Manager. Sit on the Governance Board of PIPA NZ as 1 of the 2 supplier representatives. On PNZ National Executive as Corporate Suppliers Representative.


Kevin Jones: 30+ years in the plastic industry, from the ground floor to roles in various areas of the business including production management with a primary focus since 2000 on business development, design, technical project. Key account management for Axiam Ltd now including Axiam's metals division.



Mark Mischefski: General Manager for Expol Ltd, a national manufacturer of Expanded Polystyrene. Completed a Masters of Business Administration in 2010. Current member of the Auckland Branch committee and current Chairman of the Expanded Polystyrene Sector (EPS) Group.


Chris Williams: 25+ year experience in the Plastics Industry predominately in the manufacture of injection and extrusion blow moulded packaging. I have spent most of my career in technical roles but for the last 10 years have been in the role of General Manager at Pack Tech Moulding Limited in Christchurch. For me I couldn't think of a better industry to be apart of. Current Branch president of the South Island branch and Chair of the PP Sector Group.

Richard Latta: Managing Director for an Extrusion Business in Wellington.
Current Branch President of the Wellington Branch.

Robert Michael: 30+ years in plastics. 20+ years in management. I have served on the board of a PTE for 3 years and previous experience on the National Executive and President of Auckland Branch. My current position is MD of a custom moulding business.
Ally Hopwood: Is the Sustainability Manager at Pharmapac Ltd, a manufacturing company specialising in pharmaceutical, medical, nutritional and personal care packaging utilising injection, injection stretch blow molding and extrusion blow molding. Chairperson of the Environmental Committee.



Alan Shore: 20+ years in in plastics resin supply. Currently Country Managarer for Ravago NZ Ltd, a raw material supplier to the Plastics Pipe Industry.
Current Chairperson of PIPA NZ.


William Dickinson:
Sales manager at Avient New Zealand and current Auckland Branch President. Will is passionate about connecting and collaborating with other to provide solutions into the plastics industry.