Accord Plastics Ltd
Address:
12 Papawai Place, Masterton, 5810, New Zealand
Telephone:
+64 06 377 3457

Accord Plastics manufactures a wide range of plastic bags and packaging materials for a variety of industry sectors. Plastic bags and packaging materials for the retail, horticultural, food, health, distribution, refuse and clothing industries.
Alchemy Agencies Ltd
Address:
Level 2/20 Centre Street, Freemans Bay, Auckland, 1010
Telephone:
+64 9 377 7406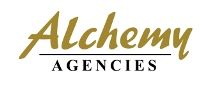 Alchemy Agencies is the NZ distributer of Bayer's plastics, polymers, polyurethanes, coatings and adhesives. These products are used in everything from mattresses, electric fences, road markers and glassware to paints, adhesives and dishwashing machines. Alchemy has also secured distribution agreements with global chemical companies Lanxess and Tanatex.
Aotea Machinery Ltd
Address:
10E Maurice Road, Penrose, Auckland, 1642
Telephone:
+64 9 525 6907
Aotea is committed to providing superior service and technical excellence through a dedicated team of highly competent, factory trained engineers with years of experience in the New Zealand manufacturing industry.

Our purpose is to identify opportunities for our clients to improve their bottom line, through improved efficiencies and expanded capabilities. Take some time to read on and understand how we can help your organisation achieve these goals.
Axieo Masterbatch Ltd
Address:
9 Te Apunga Place, Mount Wellington, Auckland, New Zealand, 1641
Telephone:
+64 9 259 3747
Axieo Masterbatch provides colourants and functional additives that ensure everyday plastics are food safe, UV resistant or fire retardant. In addition to our focus on Polyolefin markets, we also have expertise in ABS, PET, Nylon, PVC, Acetal, Polycarbonate and Polystyrene and other specialty engineering polymers.
Axieo Specialities Ltd
Address:
119 Carbine Road, Mt Wellington, Auckland, New Zealand, 1644
Telephone:
+64 09 259 3760
Axieo Specialities provide high quality raw materials, ingredients, plastic polymers and industrial applications.
BASF New Zealand Ltd
Address:
3 Airpark Drive, Airport Oaks, Auckland, New Zealand, 2022
Telephone:
+64 9 255 4300
BASF is a world leading supplier of high quality, lightweight and high performance materials to the plastics and rubber industry. Specialising in Performance Polymers, Plastic additives & pigments and rubber additives.