Material Exchange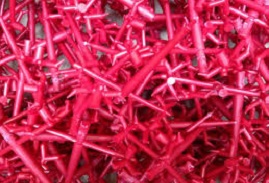 Plastics New Zealand is constantly looking for ways to prevent plastic ending up in landfill.

From time-to-time our manufacturing members have surplus or scrap material that is unusual and may be difficult to recycle. Other member companies might be interested in using that material as recycled content in their products.
In our efforts to promote the circular economy, Plastics New Zealand has set up an online tool that allows member companies to list scrap engineering-type polymers they have available for other members to use.
If you are a member of Plastics New Zealand you can freely list engineering plastics you have available. You can also search for material that might be available. Members please login first and then CLICK HERE
For details on membership of Plastics New Zealand CLICK HERE