EPS Recycling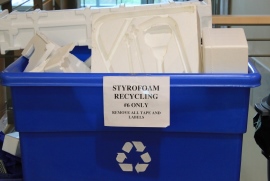 Expanded Polystyrene (EPS) takes up a lot of space in landfills, weighs very little and like all plastic products is durable. To encourage recycling some Councils have introduced a high minimum charge or a volumetric price because of its size.




EPS is also a valuable resource that can be recycled to make new insulation products for housing, resulting in better health and living standards.
Plastics NZ supports New Zealand Recyclers that are processing waste EPS. Many manufacturers and retailers are now able to collect waste EPS, on behalf of therecyclers and deliver it to their processing facility.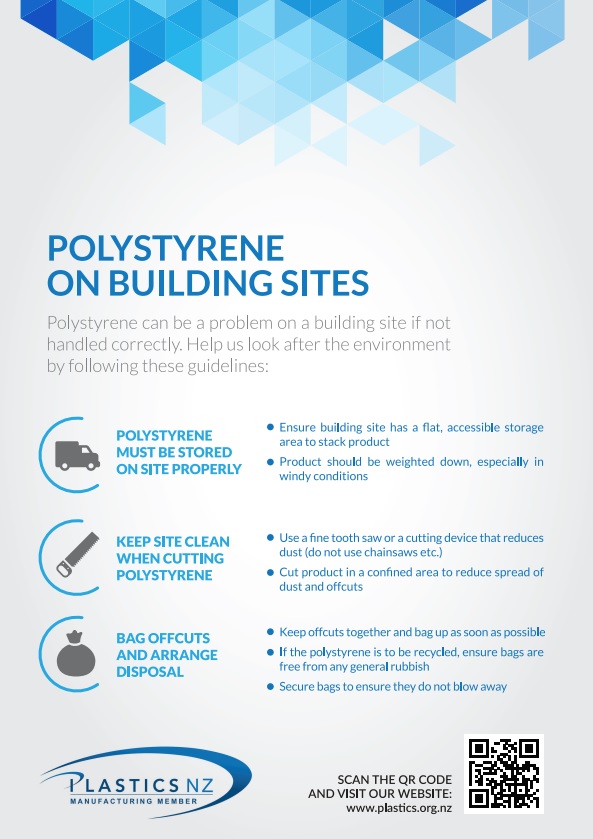 Industry body Plastics New Zealand wants to encourage better handling practices of EPS on building sites to reduce the amount of construction EPS waste reaching New Zealand landfills. Member Companies offer a recycling service for clean offcuts at building sites and a regular collection. For further information please discuss with our EPS Manufacturing Member Companies involved in the Polystyrene on Building Sites Initiative
By supporting this initiative the Plastics NZ members contribute positively towards recovering all EPS waste from their own operations which will help stimulate consumer demand and create a viable EPS post-consumer market.
For general EPS recycling services please see the following:
Commercial/Business EPS Recycling (Disposal Charges may apply)
For Commercial quantities please contact the following companies to discuss your recycling requirements:
Hope Moulded Polystyrene
41 Aniseed Valley Road
Hope
Richmond, Nelson
03 544 5090
This email address is being protected from spambots. You need JavaScript enabled to view it.

Pickup of 'bulk bags' (which we supply) at a cost of $25.00 each
Free 'drop off' to our factory of 'clean' polystyrene

Waste Management - Auckland Recycling
Maurice Road,
Penrose,
Auckland.
Tel 09 636 7599

Drop off/Collection – Both services are available. Drop off by appointment only.
Pay for materials/Charge for materials – Customers have to pay for disposal. Prices are available by application.

Waste Management - Other regions
Tel 0800 888 278


This email address is being protected from spambots. You need JavaScript enabled to view it.




Wastebusters Canterbury
Phone (03) 3089998
Fax 3089989
PO Box 323
7 McNally Street (in the Ashburton Industrial Park) Ashburton
Consumer EPS Recycling (Disposal Charges may apply)
EPS (6) is not acceptable in your normal kerbside recycling.

It is advised by many of the NZ Councils to return your EPS packaging to your place of purchase as many of these business operater commercial EPS Recycling schemes.


For larger quantities please contact the following companies to discuss your recycling requirements:
Hope Moulded Polystyrene 41 Aniseed Valley Road Hope Richmond, Nelson 03 544 5090

This email address is being protected from spambots. You need JavaScript enabled to view it.


Free 'drop off' to our factory of 'clean' polystyrene
Waste Management - Auckland Recycling Maurice Road, Penrose, Auckland. Tel 09 636 7599
Drop off/Collection – Both services are available. Drop off by appointment only. Pay for materials/Charge for materials – Customers have to pay for disposal. Prices are available by application
Devonport Community Recycling Centre 27 Lake Road, Devonport, Auckland 0620
Wastebusters Canterbury Phone (03) 3089998 Fax 3089989 PO Box 323 7 McNally Street (in the Ashburton Industrial Park) Ashburton