DDSP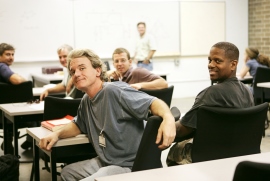 The Diploma in Design & Specification of Plastics was developed by Plastics NZ to meet the ongoing need to build skills in designing and developing products within the Industry. It is delivered by Industry Experts and topics include plastics and its performance, plastics design, and the chemistry of plastics and its properties. The diploma is a four part, seven day course held twice a year in Auckland.

The courses that make up the diploma are primarily aimed at employees of manufacturing and supply companies (raw materials design, tooling and machinery) or sales, marketing, brand owners and designers who make use of plastic components in a range of end use applications.
Course content includes:
Part 1 - An Introduction to Plastics Materials and Technologies
Part 2 - Introduction to Plastics Materials and their Performance
Part 3 - Important Aspects of Plastics Product Design
Part 4 - The Chemistry of Plastics and How it Affects Properties
Download our DDSP Overview information flyer to find out more about the specific course.
Courses currently run twice a year. For information on dates or to register for a course please visit our Current Training Opportunities page. Alternatively you can send queries for information on the Diploma in Design & Specification to This email address is being protected from spambots. You need JavaScript enabled to view it.
Please note: The diploma is awarded by Plastics New Zealand and is not registered on the NZQA framework. This course cannot be done extramurally or online. It can be completed in one semester or over a period of semesters