National Executive
Plastics New Zealand is governed by an elected National Executive which sets the direction for the association. The Executive includes a broad representation of Members from across New Zealand and the plastics industry.
Current National Executive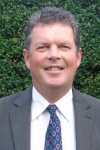 Mark Field: (President) Currently Chief Executive Officer for an Extrusion Business in Christchurch. Previous South Island Branch President and current Member of the South Island Branch Executive. Current President of Plastics New Zealand.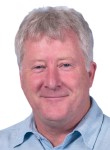 Nigel Donne: (Immediate Past President) Independant Consultant in Human Resources. Previously Human Resource Manager, with Aliaxis for 20 years. Previous President Plastics ITO. Previous President Auckland Branch. Currently Immediate Past President of Plastics New Zealand.


Tony Miller: 30+ years experience in the Plastics Industry mostly as GM and CEO of several flexible packaging and injection moulding businesses. He is now the owner operator of a custom injection moulder Lane Plastics. He has previously served on the ITO board, Industrial Relations Working Group, Packaging Council and served on the National Executive for 16+ years.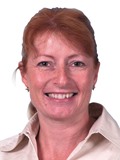 Dennise Chapman: Business Development South Island for Interplas Agencies. 30+ years experience in the New Zealand Plastics Industry in polymer,masterbatch and additive manufacturing and supply. Previous Auckland Branch Affiliate Chairperson and South Island Branch President. Dennise is also the longest serving woman in the industry and a PNZ life member. Current Environmental Committee Chairperson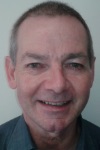 John Bennett: 28+ years experience in the plastics industry and 41+ years within the manufacturing sector. Has held roles in Engineering, Technical, Quality and Operations Management with a number of companies. Operations Manager of Chemvin Plastics Ltd. Past President of Auckland Branch.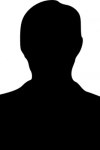 Tim Beere: From licking stamps on a PGG Wrightson mail desk to holding various senior management and GM roles mainly in the primary industry sector including 15+ years exporting in the global animal health market. Joined Elite Polymers as GM in 2015 after being a customer for a number of years. Advisory board member for the Maisey Group of companies. As a private pilot (helicopter) I have a strong interest in aviation and enjoy participating in endurance sports. Is the current Waikato Branch President.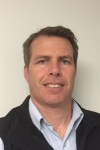 Chris Walton: 20+ years of experience in the plastics industry in various roles – design, product development and technical sales at Clariant NZ Ltd for the past 10 years. NZCE Plastics and a Post Grad Dip in Business from the University of Auckland Business School. On PNZ National Executive as Corporate Suppliers Representative.
Kevin Jones: 30+ years in the plastic industry, from the ground floor to roles in various areas of the business including production management with a primary focus since 2000 on business development, design, technical project. Key account management for Axiam Ltd now including Axiam's metals division.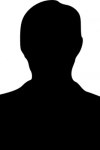 Anna Zhan: Current Auckland Branch President. Anna worked as a Process Engineer for three years before entering the plastics industry in a Technical Sales role at TCL Hunt. She is a tertiary qualified Chemical and Materials Engineer and is currently working towards a post-graduate certificate in Polymers Engineering from the University of Auckland to build on her understanding of polymers and contribute positively to the industry.

Mark Mischefski: General Manager for Expol Ltd, a national manufacturer of Expanded Polystyrene. Completed a Masters of Business Administration in 2010. Current member of the Auckland Branch committee and current Chairman of the Expanded Polystyrene Sector Group.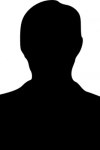 Brian Moyna: Business Development Manager for an Extrusion Business in Christchurch. Current Branch President of the South Island Branch.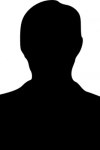 Richard Latta: Managing Director for an Extrusion Business in Wellington. Current Branch President of the Wellington Branch.

Robert Michael: 30+ years in plastics. 20+ years in management. I have served on the board of a PTE for 3 years and previous experience on the National Executive and President of Auckland Branch. My current position is MD of a custom moulding business..
Current Vacant Positions:
Vice President