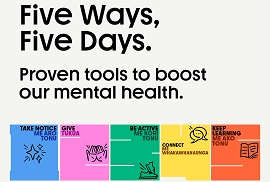 14
Sep
Mental Health Awareness week 2023
Mental Health Awareness Week is the annual campaign that helps Kiwis understand what boosts their wellbeing and improves mental health. This year's Mental Health Awareness Week theme is Five Ways, Five Days.

Life has been a rollercoaster lately, with stress and overwhelm hitting us from all angles.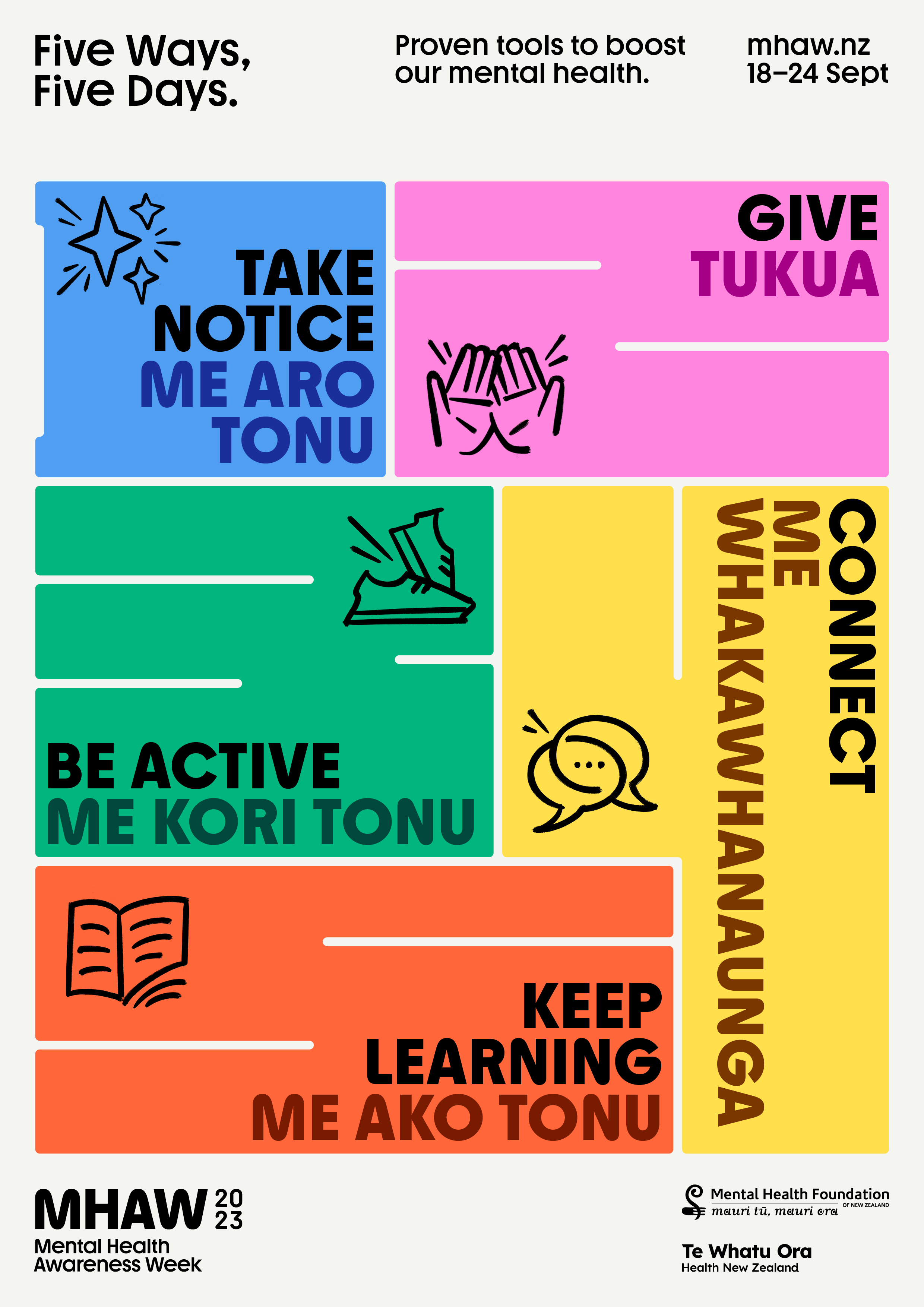 We've faced uncertainty, unfamiliarity, and hardships that have left us with mixed emotions. That's why we're bringing you the Five Ways for the Five Days of MHAW, to give us a set of proven tools to boost our mental health when we need it.
Visit the dedicated website for more information and access to resources https://mhaw.nz/
There are a number of tools and resources available for business, individuals and communities to access and support:
Resources