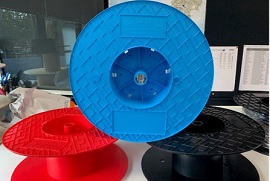 12
Sep
PPL Innovation Winners!
Plastics NZ's members PPL Plastic Solutions took out the Innovation Award at the WGANZ awards in July for their reusable coil made from recycled material.


Not only do they represent a great way to reduce a waste stream in the construction industry, but they're more robust and water resistant than their cardboard predecessors, meaning less protective packaging is needed in transit. PPL also utilize reusable wraps to replace the single-use film previously used.
The Closed Loop Recycled Coil is a symbol of how PPL are providing expert solutions for industry issues and striving towards a sustainable future.
Fantastic job PPL team! So good to see you getting recognition for the amazing efforts you've put into sustainable production and design.


Closing the loop
PPL have taken a more sustainable approach to the coils on which they supply some products. In the past, they used more than 16,000kg of cardboard every year for these coils. In 2020, PPL switched to using PPL-made plastic coils that can be commercially recycled and invested in a coil return scheme. Undamaged coils sent to their Hamilton or Christchurch warehouses can now be incorporated into future production runs, while anything damaged gets ground back into pellets for injection moulding new coils.
The Closed Loop Recycled Coil aims to help reduce the waste stream in the construction industry. In addition, the new plastic product, which replaces stapled cardboard with reusable and recyclable plastic, is more robust than its predecessor, more water resistant and requires less additional protective packaging when in transit. The new protective wrap is also reusable in contrast to the cling film previously used.
A win win situation!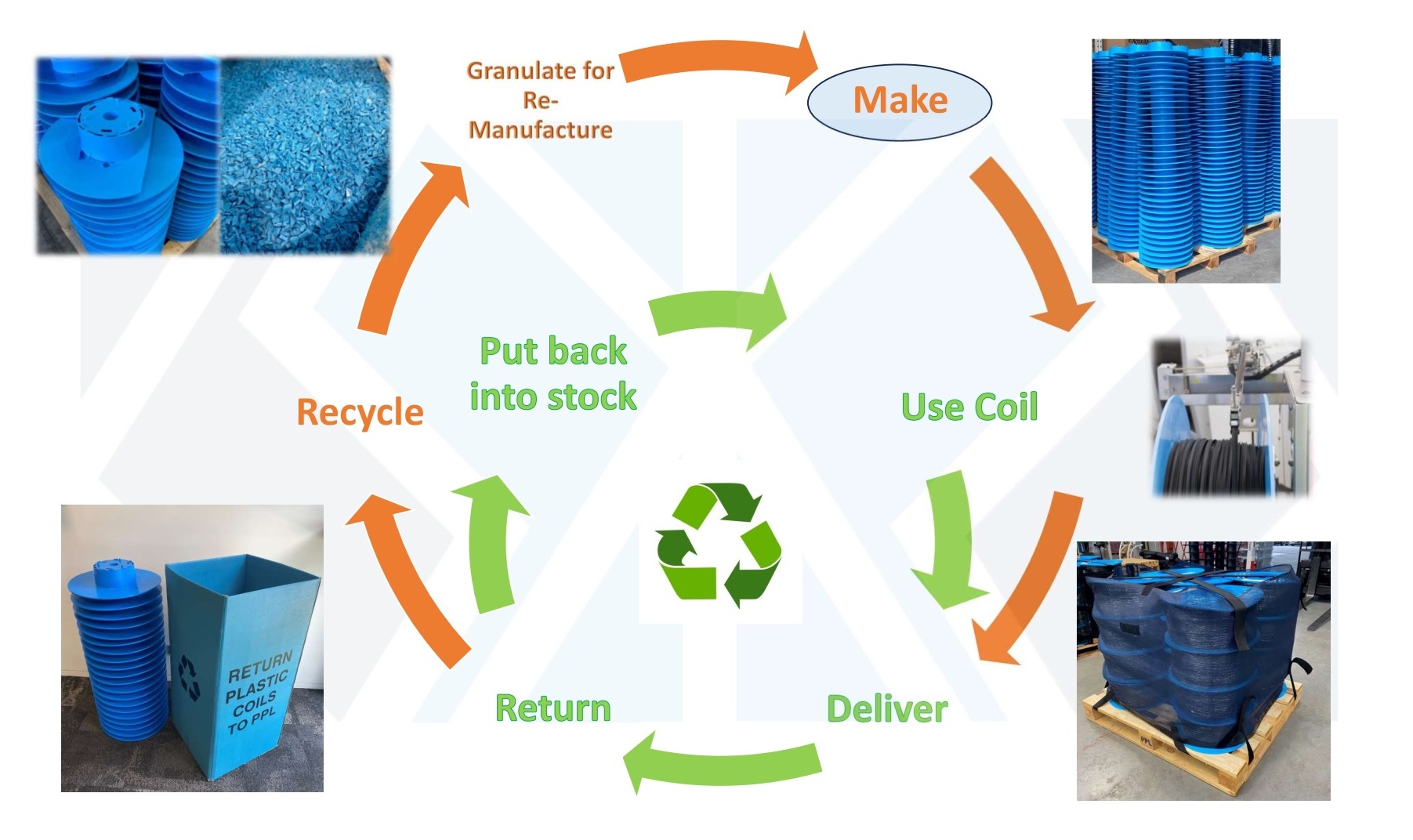 For more information about our Closed Loop Recycled Coil,
please visit: https://pplplastics.co.nz/