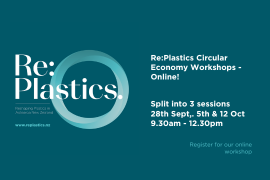 13
Sep
Re:Plastics Circular Economy Online Workshops
Challenges with problematic plastics? Not sure how to meet your 2025 targets? Worried about the impacts of kerbside recycling changes for your company?
Our next RePlastics Circular Economy Workshops are online, starts 28th September!
Register now!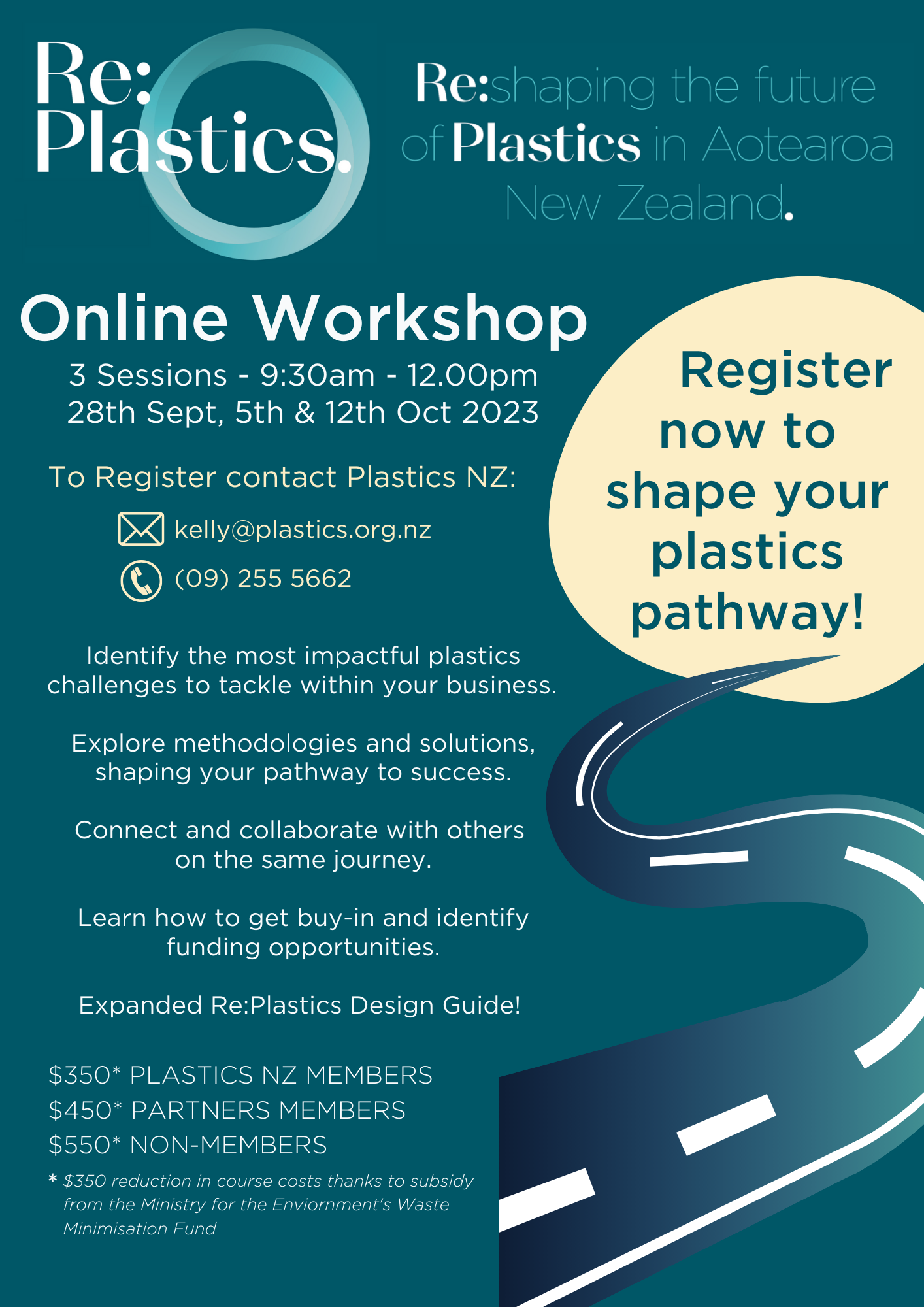 RePlastics Circular Economy Workshops
Join us to develop your pathway to plastics circularity. You will:
Receive up-to-date information on plastics use and recovery systems.
Identify the most impactful plastics challenges to tackle within your business.
Explore methodologies and solutions, shaping your pathway to success.
Connect and collaborate with others on the same journey.
Learn how to get buy-in and identify funding opportunities.
Online Workshop: Split into 3 online sessions
Date: 28th September, 5th & 12th October
Note that you need to attend all three sessions for the full training.
Time: 9.30am - 12.30pm
Cost: The RePlastics Workshops are supported by a subsidy from the Ministry for the Environment's Waste Minimisation Fund.
$350 + GST Plastics NZ Members
$450 +GST Members of Partner Organisations (Business NZ Network, SBN, PacNZ, PrintNZ, The Packaging Forum, NZFGC, WasteMINZ)
$550 + GST Non-Members.