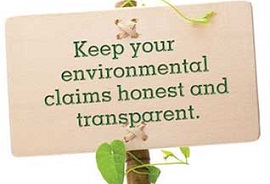 23
Jul
Misleading Claims - Call to investigate recyclability claims and potential greenwashing
The Waste and Recycling Forum is calling on the Commerce Commission to investigate recyclability claims and potential greenwashing by companies
Forum Members received more than 800,000 tonnes of material at recycling centres – but 13% of it was sent to landfill because it was un-recyclable.
"Part of it is a lack of consumer knowledge, and people trying to recycle things that can't actually be recycled through the kerbside collection system and/or not understanding that recycling has to be properly rinsed before it can go in the recycling bin," forum co-ordinator Barney Irvine said.
Some people were abusing the system, he said. But Irvine said organisations in the forum were seeing more things being put in recycling, when they couldn't be recycled, because of misleading claims on packaging.
In New Zealand, the Commerce Commission is responsible for policing false claims, but it relies on shoppers to report them. The commission's role, as an independent crown entity, was to enforce laws relating to competition, fair trading, consumer credit and economic regulation. As part of that, it enforced compliance with the Fair Trading Act and educate businesses around compliance. It issued environmental claims guidelines to help businesses avoid making false or misleading representations three years ago.
Read full article from Stuff
Environmental Guidelines
Plastics NZ worked with the Commerce Commission to ensure that these guidelines are fair and provide accurate information related to plastics claims. Consumers are increasingly considering the environment when buying goods and services and may be prepared to pay a price premium for a good or service that gives the impression that it is beneficial for the environment or has a lesser impact on the environment than an alternative good or service. Examples of environmental claims include statements made about recycling, biodegradability, and the use of recycled content or natural products.
The Environmental Claims Guidelines cover general principles and include examples of cases taken by the Commission in the past. The guidelines remind traders to:
• be truthful
• be accurate
• be specific
• substantiate claims
• use plain language
• not exaggerate
• take care when relying on tests or surveys.
Make sure you are not in breach of these guidelines. Download your copy of the Environmental Claims Guidelines today.