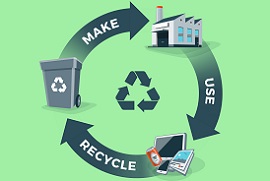 24
Jul
Plastics Circular Economy Updates - July 2023
The latest updates on projects advancing the Circular Plastics Economy in Aotearoa New Zealand.
Construction and Demolition Plastics Waste
Plastics NZ was pleased to hold their initial Construction and Demolition (C&D) Plastics Working Group last week. The group is comprised of a range of stakeholders from across industry, including construction companies, local council members, sustainability experts, and recyclers. The first meeting focused on identifying existing C&D waste projects, and their successes and barriers. The aim was to identify possible focus areas to help narrow our project scope, whilst ensuring alignment/avoiding crossover with other on-going mahi.

The korero was engaging and resulted in some excellent idea generation. We are working through the minutes to identify our next steps – watch this space for more updates!
Expanded Polystyrene Product Stewardship
Our Expanded Polystyrene (EPS) Product Stewardship Steer Co met in July, continuing to support the direction of our EPS working groups. During the meeting, the group reviewed different chemical recycling options and their pros and cons. Although chemical recycling is not currently an option in NZ, it was great to identify the benefits and downsides of reprocessing EPS through these methods. Next week we are holding our third set of EPS Product Stewardship working groups during which we hope to identify possible data collection methods and review different product stewardship schemes implemented globally.
Circular Connect
As we enter the second half of the year, Circular Connect projects continue to trickle through. With projects ranging from auditing packaging materials to reducing reliance on non-recyclables, to trialing take back schemes for material recovery, we have seen countless ways that businesses have worked towards minimising their plastics waste through Circular Connect. If you are keen to find out how your business could benefit, please contact This email address is being protected from spambots. You need JavaScript enabled to view it..
Get in Touch
If you have any queries or ideas around any of these projects, or would like to find out more about our co-funding opportunity Circular Connect, please contact Katy Constance, Circular Economy Manager, at This email address is being protected from spambots. You need JavaScript enabled to view it..