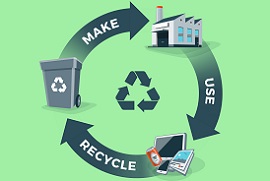 28
Jun
Plastics Circular Economy Updates - June 2023
The latest updates on projects advancing the Circular Plastics Economy in Aotearoa New Zealand.
Construction and Demolition Plastics Waste
Work is under way to set up Plastic NZ's industry-led working group focused on Construction and Demolition (C&D) Plastics. C&D waste is a hot topic with many projects on-going. It has been important to connect with others facilitating work in the area to identify what is already happening, what is working well, and where there is still room for development.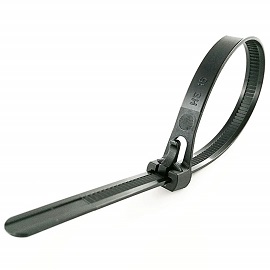 This week, I visited the Naylor Love site at Akoranga drive. It was great to see the outcome of their hard mahi to set up a site waste recovery system. Waste was organised well, with clear labelling to support site workers with clean streaming.
Through this system, Naylor Love has collected a wide range of single stream plastics, from Nᵒ 1 (PET) items which can be recovered through kerbside collection, to Nᵒ 7 ('other') plastics that are more problematic. Amongst their collections so far are two big bags of common cable ties. Cable ties are made from nylon plastic that can't be recycled in NZ. Through research, Naylor Love have found a reusable cable tie that can be unclipped and refixed over multiple uses, minimising the single use waste stream. They are currently working with industry members and Masterspec to change the specifications, allowing the reusable cable ties to be used on construction projects.
It has been amazing to see how many people are passionate about creating more circular systems and we look forward to our first Governance Group meeting on 21st July in which we will share learnings to date and narrow down our scope.
Expanded Polystyrene Product Stewardship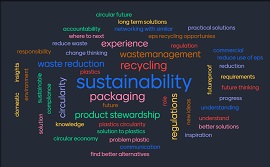 Our Expanded Polystyrene (EPS) Product Stewardship group is progressing well. Our scope, project timeline, and guiding principles have been created, and we have begun analysing material flow and data within four sector based working groups: Business to Business, Business to Consumer, Higher Contamination Risk (Healthcare and Seafood), and Recovery and Reprocessing.
Working with the Packaging Forum to ensure alignment with the wider Plastic Packaging Product Stewardship, we are interested in identifying where the material flows within NZ, and in what quantities. We expect existing data sets to show gaps, and we are keen to identify what data a successful scheme would require and how companies could collate this.

Current state analysis has also included identifying what recovery and reprocessing options we currently have access to. This will help as we begin to reflect on our scheme options moving forward.
Lids and Caps
The Good Caps report was shared with Ministry for Environment in April. Subsequently, we presented the findings at the Territorial Authorities Waste Minimization hui in June. This helped to raise awareness with council members around the issue of recovering lids and caps – an important topic as we move towards kerbside standardisation.
Get in Touch
If you have any queries or ideas around any of these projects, or would like to find out more about our co-funding opportunity Circular Connect, please contact Katy Constance, Circular Economy Manager, at This email address is being protected from spambots. You need JavaScript enabled to view it..