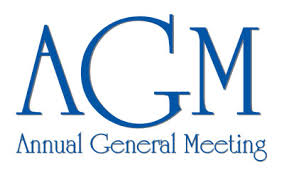 20
Apr
Notification of the Plastics New Zealand Inc. 2023 Annual General Meeting
The Plastics New Zealand AGM will be held during the 77th Plastics Industry Conference.
When: 2:30pm, Friday 5th May, 2023
Where: Rydges Latimer Hotel, 30 Latimer Square, Christchurch
All members are invited to attend the AGM. The meeting Papers can be viewed from Members section of the website (https://www.plastics.org.nz/members/membership-services/plastics-nz-agm). Please login to view.
We encourage members to consider standing for the National Executive (Board) to help develop and drive the organisation's strategy. There are four elected positions to be selected each year. Any individual working for a paid-up Corporate Member may stand (Manufacturers, Recyclers, Raw Materials Suppliers and Service Suppliers). Individuals do not need to be company directors or senior managers to stand for election. A diversity of views and experience is valued.
Proxy voting is available if your company is unable to send a representative to the AGM. Corporate Members hold voting rights.