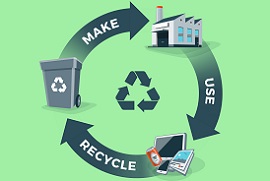 22
Mar
Circular Economy Successes - March 2023
Success stories and news from the world of Plastics Circularity.
Circular Connect
It has been an exciting month for the Circular Connect programme, with several projects reaching their reporting phase. One such success story comes from CANZ (Composites Association New Zealand) who carried out a Phase One Discovery Project with support from their consultant, Jim Goddin at Thinkstep. CANZ supports suppliers, manufacturers, researchers & designers who use glass and carbon fibre reinforced polymers/plastics (also known as FRP / GRP or fiberglass & CRP or carbon fibre).
Their aim was to design a one-page framework to support the composites sector in aligning with the circular economy. The framework offers guidance on designing products and business models that are more sustainable. It is intended to be reachable by individuals across the sector, to maximise engagement from factory floor to boardrooms.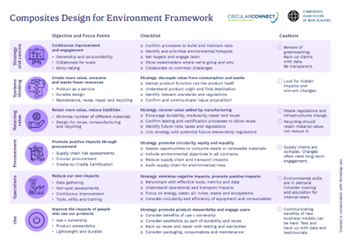 You can check out the completed framework on their website here: https://composites.org.nz/case-studies/composites-design-for-the-environment-framework/
CANZ would love to hear from anyone who would like to discuss collaboration with regards to the framework. Please contact This email address is being protected from spambots. You need JavaScript enabled to view it. to be put in touch.
Circular Connect continues to offer co-funding for projects seeking to reduce plastic waste. The scope of accepted projects is broad, with on-going projects ranging from identifying sustainable packaging options to capturing and reprocessing post-consumer plastics. If you are seeking to get ahead of the game in terms of plastics circularity, contact This email address is being protected from spambots. You need JavaScript enabled to view it. to find out about how Circular Connect could support you with connections to relevant consultants and 50% co-funding for discovery and feasibility projects.
Expanded Polystyrene Product Stewardship
In late Feb, it was announced that there will be no mandatory phase out of Expanded Polystyrene (EPS) in Aotearoa New Zealand. As EPS falls within scope for mandated product stewardship, identifying options around this is an important task. Our EPS product stewardship working groups for 2023 kicked off with a Steering Committee meeting in March. The group have begun material flow analysis to identify areas of focus for specific working groups. In addition, we are working closely with our Australian stakeholders to ensure a streamlined approach for Trans-Tasman trade.
Container Return Scheme
In March, it was announced that the Container Return Scheme will be deferred. The scheme would have resulted in reduced waste in kerbside allowing space for other recyclable materials. We continue to await information regarding kerbside standardisation.