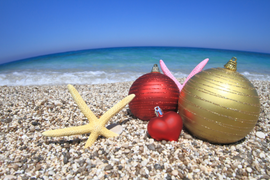 14
Dec
Seasons Greetings & Office Closures 2022
Plastics New Zealand wishes all of its Members, their employees and families a safe and happy holiday season. Enjoy this time and make the most of the festive season. We certainly will be!
2022 has once again been a disruptive and challenging year. We hope you take the time during the holiday season to rest your body and mind, and recharge and energise yourself for the future ahead. Relax with family and friends and enjoy this holiday period together doing things you love.
Plastics New Zealand staff will be:
Taking advantage of no early morning meetings, school runs and middle of the night international meetings by endeavouring to get at least 8hrs+ of sleep or indulging in those middle of the day naps that holidays are made for.
Trying not to talk about plastics and recycling with our friends and family (probably not too successfully!)
Increasing our serotonin levels through exposure to large amounts of sunlight (we hope!) and the consumption of too much good food and unnamed beverages
We look forward to seeing you in 2023!!
THE PLASTICS NEW ZEALAND TEAM
Plastics New Zealand will be closed for the Holiday Season from Friday 16th December 2022 and will re-open on Monday 16th January 2023.