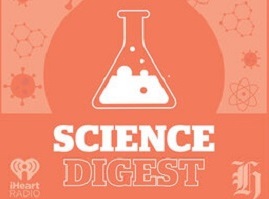 22
Nov
Science Digest Podcast: The truth about plastics and recycling
The latest Science Digest Podcast has dropped! Join Rachel Barker, Dr Michelle Dickinson ansd Damien Venuto as they discuss the truth about plastics and recycling - and the common products you can't recycle.
Rachel Barker, Plastics New Zealand's CEO, was privileged to be involved in her first podcast with Dr Michelle Dickinson (MNZM) and Damien Venuto a couple of months ago. They made it such a fun experience, despite the cameras and microphones.

The episode of the Science Digest podcast has just dropped. We're talking about some of the items people often think are recyclable in NZ but really aren't. Think colored PET, black plastics etc.

Science Digest is available to follow on iHeartRadio, Spotify, Apple Podcasts or wherever you get your podcasts.
Read the news story here
Listen to the Podcast here