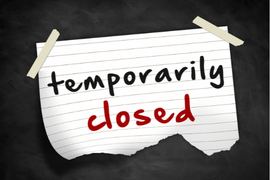 19
Oct
Plastics New Zealand (Temporarily) Closed
We're taking a short break and will be closing the Plastics New Zealand Offices for the week of the 24th - 31st October 2022.
Rachel Barker, our CEO is currently at K-2022 in Dusseldorf, Germany! She's representing Plastics New Zealand members to check out the latest innovations, international trends and hear how others are using plastics to help create low-emissions circular economies. K-Fair is an Olympics-sized global expo for the plastics and rubber industries that runs October 19-26. You can keep up to date with what she is up to on our linkedin page

Our staff are looking forward to having an extra long weekend (Labour Day is Mon 24th), and a well deserved break after the past few months (years?) of hard work.
But don't worry! We'll be back Monday 31st October to answer all of your queries.