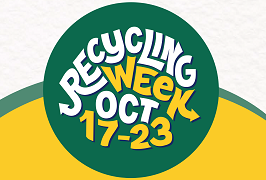 17
Oct
It's Recycling Week 2022! 17th - 22nd October
Recycling Week is an annual initiative to raise awareness and educate New Zealand on best practices for waste minimisation and recycling. It encourages conscious procurement, disposal of items, and creating a waste free future for New Zealand.
Plastics New
Zealand are kicking off the week highlighting the good work that has been undertaken by the PP Working Group to increase the amount of #5 plastic being collected and recycled in New Zealand.
Plastics New Zealand has created a handy interactive map to show plastic recycling by local authority across Aotearoa New Zealand.
Recycling Week, launched in 2013, has an ever-increasing number of organizations (schools, corporates, and everyone in between) having fun and learning by taking part in the week. Each day of Recycling Week features an easy-to-remember theme that will challenge and encourage you to re-think your waste minimization and recycling behaviours. Each of these themes has plenty of activations, interactions, and games to select from for you to promote.