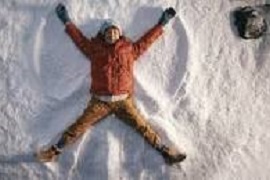 12
Sep
Misleading Advertising Claims - Kathmandu
Kathmandu were recently found to be potentially in breach of the Advertising Standards Code - in the advertising of their biodegradable puffer jacket, and have since settled and removed the misleading advertising.

This is a timely reminder for everyone to make sure you're not misleading the public with your environmental claims. Under Principle 2 of the code, advertisements must be truthful, balanced and not misleading or likely to mislead, deceive or confuse consumers. Environmental claims must be accurate and able to be substantiated by evidence that reflects scientific and technological developments.
The television advertisement for the Kathmandu BioDown jacket had a voiceover which said "made for out there. Biodegrades in here," with an image of a jacket lying in landfill. Using time-lapse photography, the jacket was shown gradually biodegrading, while across the bottom of the screen, in small print, was the text "occurs in biologically active landfills without oxygen. Please check with your council for facilities".
Multiple shots of conventional landfills, which represent the majority of landfills we have in New Zealand were shown in the advert . This would lead a consumer to believe that their jacket would, in fact, biodegrade in these conditions," the complaint said.
The product, however, requires a biologically active, anaerobic landfill. Even though the advert does state this during the TV advertisement, and suggests that a consumer 'checks with their council for facilities', the Complainant was concerned the advertisement was misleading because it infers the Biodown jacket will biodegrade in a regular landfill through the use of incorrect imagery.
The Advertising Standards Association (ASA) accepted the complaint and Kathmandu has removed the TV ad.
View the ASA decision here
View the news story here
View the ASA Code here
The Commerce Commission's has guidelines to help traders understand their obligations when making environmental claims, including how to avoid breaching the Fair Trading Act. Make sure you are not in breach of these guidelines. Download your copy of the Environmental Claims Guidelines today.