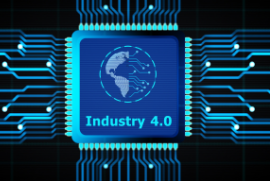 Interested in finding out more about Industry 4.0 and what it can do for your business? Check out these latest initiatives to help you unlock your Industry 4.0 potential!
Aronui Industry 4.0 Navigator
Callaghan Innovation is pleased to announce the launch of its first-ever Industry 4.0 interactive experience – Aronui Industry 4.0 Navigator.
While businesses often have an awareness of smart technologies, such as robotics and artificial intelligence, the challenge is knowing which technologies will have the greatest impact, and how to use them most effectively to meet your business' specific needs.
Now open for registrations of interest, Aronui Industry 4.0 Navigator will show you how to adopt fit-for-purpose smart technologies to improve efficiency, eliminate time-wasting tasks, and free up your staff to focus on business growth. The Navigator is also designed to help you think beyond everyday processes, and explore new innovative opportunities and business models.
Led by an Industry 4.0 host, and held at the Textile Centre in Parnell, Auckland, the Navigator consists of two half-day workshops, tailored to your business' unique pain points and growth opportunities.
This impartial advisory service is designed for any New Zealand business producing goods or services and looking for new business value, in any industry or economic sector, and at any life stage: startup, mid-stage, or established.
Aronui Industry 4.0 Navigator includes:
A practical guide to what Industry 4.0 is – and what it's not
Real-world local and international case studies
Support to develop a roadmap for applying Industry 4.0 to your own business
Guidance on how Callaghan Innovation can support your Industry 4.0 journey.
If you're a senior leader or business owner and you'd like to find out more about this exclusive interactive experience, please visit the Aronui Industry 4.0 Navigator website here. Or contact us This email address is being protected from spambots. You need JavaScript enabled to view it. to register your interest.
We're looking forward to supporting you on your Industry 4.0 journey!
industry4.govt.nz
The Industry 4.0 Demonstration Network is a Government initiative to help New Zealand businesses realise the benefits of a range of digital technologies that will enhance manufacturing performance, output, monitoring and control.
Industry 4.0 is the convergence of a range of technologies including the internet of things, robotics, artificial intelligence, augmented & virtual reality, 3D printing and digital twins.
Knowing when and how to incorporate these new technologies into your business model isn't easy, and the Industry 4.0 Demonstration Network is here to help you adapt.
Callaghan Innovation has teamed up with official partners, Beca and the Employers and Manufacturers Association (EMA), to deliver the Industry 4.0 Demonstration Network - including a mobile showcase, a network of site visits, and visits to smart factories.
Upcoming Events
Industry 4.0 Factory Tour – Tait Communications
Join us onsite with Tait Communications, global leader in designing and delivering communications solutions, to discuss the SIRI Assessment process and their journey through Industry 4.0.
Date: Tuesday 2 August 2022
Time: 10:00am - 12:30pm
Location: Christchurch