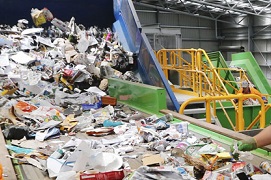 23
Jun
Is less plastic always better for the environment?
For years, eco-conscious consumers have been calling for manufacturers to ditch single-use plastic packaging and replace it with environmentally friendly alternatives.

When Toby Green bought Wellington-based dip manufacturer Elysian Foods in 2017, one of the first things he wanted to do was reduce the amount of plastic waste the company was dumping on the world. He extensively researched which alternatives there were for his dips, only to discover that ditching plastic wasn't quite as clear-cut as he had imagined.
We don't normally write stories from the perspective of manufacturers, but following the journey of a small business trying to do the right thing by both its customers and Mother Earth piqued our interest. And what we uncovered raised a question we never thought we'd be asking: Is less plastic really better for the environment?
The answer seems obvious. Plastic = bad … right? Well, turns out it's just not that simple.
For the full article visit Consumer.org.nz