Keynote Speaker Melissa Clark-Reynolds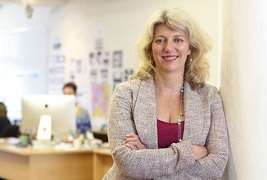 Melissa Clark-Reynolds ONZM, ChMInstD, is widely recognised as an inspirational role model and business leader.
Melissa became a Foresight Practitioner and Professional Director after 25 years' experience as a technology entrepreneur and CEO of a number of Technology companies.
She is Deputy Chair of Radio NZ, and sits on the Boards of Jasmax, and Beef + Lamb NZ Ltd. Melissa was previously a Director of Kiwi Insurance Ltd, the first non-farmer Director of New Zealand Beef + Lamb, a Member of MPI's Primary Growth Partnership Investment Advisory Panel and Chair of the LINZ Risk & Audit Committee.
Melissa has been part of the Te Hono Primary Sector Bootcamp at Stanford University twice. She trained as a Foresight Practitioner with The Institute for the Future in Palo Alto and also with Clayton Christiansen in his approach to Disruptive Innovation through Harvard. In 2018 she trained with Sohail Inayutullah in his CLA and Foresight Methodologies.

FutureCentre.nz works with companies like AsureQuality, Kotahi, Wakatu, the NZ Screen Sector, BiosecurityNZ and Lincoln University on Strategy and Foresight. Melissa has a particular interest in Platform and Subscription Business Models. She developed and teaches a course in Strategy and Disruptive Business Models for the NZ Institute of Directors.
She has extensive first-hand experience in building teams and developing business strategies, and a high awareness of social responsibility in business with a penchant for entrepreneurship and innovation. Melissa is an in-demand speaker, particularly as a futurist. She talks about how bringing love, connection and understanding into business and farming can help humanity solve some of our greatest challenges such as climate change.