2020 Annual Conference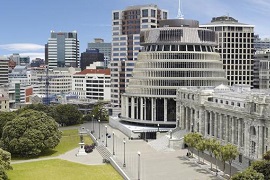 Annual Conference May 2020 Cancelled
Today (18th March) we made the tough decision to cancel the Plastics New Zealand Conference for 2020 due to the impacts of Covid-19. We felt this was important for protecting the health of our delegates, speakers, and those we all interact with at home and work. We will begin processing refunds for conference fees and accommodation on Monday.
While we considered postponing until later in 2020 there is still a great deal of uncertainty as to where we'll be on 'the curve'. Companies will also still be in the midst of dealing with any economic impact from covid-19. We are therefore reconvening in May 2021.
As we had such a great response for this conference we will continue as planned, just at the later date. Let us know if there is anything specific you would like to see/hear under our 'Positively Plastics' theme. We now have plenty of time to try and accommodate any requests!
I would like to take this opportunity to thank our sponsors for their generous support. Without them, our conferences would not be the successful events they are. Thank you to our:
Principle Sponsor – LyondellBasell
Gala Event Sponsor – Competenz
Additional Sponsors – Polymers International, Willis Towers Watson, TCL Hunt, Chevron Phillips Chemicals Australia, ES Plastics, Mastip Technology, Thermoplastic Engineering, Qenos
Exhibitors – Scion, Mastip Technology, Willis Towers Watson, Qenos, AspectPT, Milliken (Australia), DMO Solutions
Please get in touch with myself or Kelly if you have any queries around conference or any other issues you are having. We are here to support you as much as we can through these 'interesting times' we are living in.
Rachel Barker | CEO
Plastics NZ
New Zealand's Industry Association
For any other conference queries please contact Kelly Buchanan-Johns, Membership Services Manager, This email address is being protected from spambots. You need JavaScript enabled to view it.