OCS Clean Up Week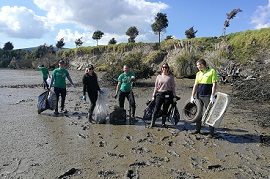 Save the Dates! Plastics New Zealand Environmental Committee
and our Operation Clean Sweep Community will be joining
together to host Clean Up events in their local communities
during the week of the 6th - 10th November 2023


When: 6th - 10th November 2023
Where: Locations and Dates TBC for each of our Branches - Auckland, Hamilton, Wellington, Christchurch
or you can choose to host your own event at a location near your place of business.
Further information will be sent out via each of the Branch networks as details are confirmed.
Please email This email address is being protected from spambots. You need JavaScript enabled to view it. if you have any queries.
What is Operation Clean Sweep?
Operation Clean Sweep® is an international program designed to prevent resin pellet, flake, and powder loss and help keep this material out of the marine environment.
Every segment of the plastics industry has a role to play—including resin producers, transporters, recyclers and plastics processors—by implementing good housekeeping and pellet, flake, and powder containment practices.
Click here to find out more about the programme