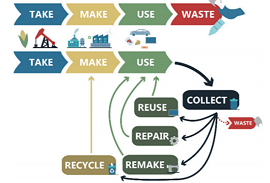 05
Oct
Spotlight on Circularity Programmes: October 2021 Update
As part of the Plastics New Zealand 'Advancing the Circular Economy for Plastics' Programme, an #5 Working Group update - Demand for Polypropylene continues to rise, work with councils to increase recovery rates, & Plastics NZ's CircularConnect Design Advisory Service - How does it work?
Advancing the Circular Economy for Plastics - Polypropylene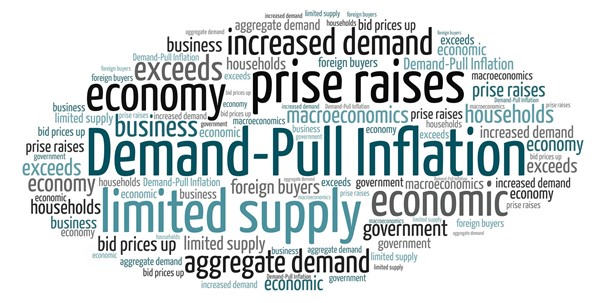 Polypropylene demand continues to rise
We continue to see demand for NZ sourced recycled polypropylene (rPP) outstrip supply. This seems crazy, when we still have PP going to landfill in NZ.
There has been some debate within the resource recovery sector in NZ regarding the volumes of PP that exist within the NZ system. Based on both the WasteMINZ report, The Truth About Plastic Recycling Aotearoa New Zealand in 2020 prepared for the WasteMINZ Territorial Authorities' Officers Forum, and the recent Food and Grocery Council plastic survey, there appears to be between 8,000-10,000 tonnes of PP in the post-consumer kerbside material stream.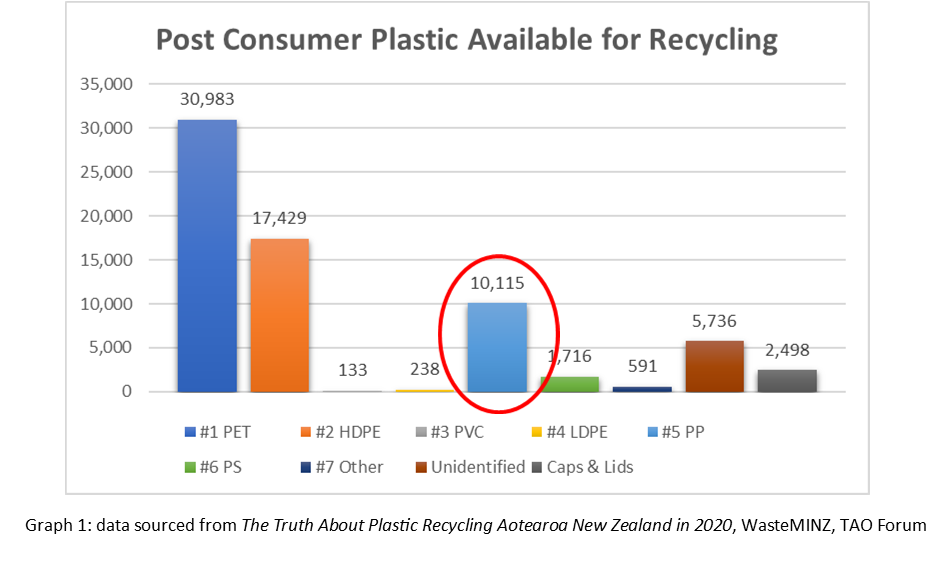 Based on speaking with NZ based reprocessors of rPP, we are currently reprocessing approximately 2500 tonnes of rPP across the NZ system which means there's between 5,500-7,500 tonnes of PP being lost to the circular economy in New Zealand. The mission of our working group is to:
(1) ensure post-consumer PP isn't going to landfill; and
(2) try to influence recyclers to keep PP onshore rather than exporting it.
Residential versus Commercial Recovery
The Working Group has been focused on work around greater recovery of kerbside recycling of PP, and we've seen good progress in councils making changes to increase the percentage of population with access to PP recycling. PP is the third most prominent plastic in residential recycling behind HDPE and PET.
There is now a dwindling number of councils (18 down from 20 at our last count) still not collecting PP (representing a population of 640,582). This is 13% of New Zealand's population to go! That said, as 87% of New Zealand's population has access to PP recycling. We're now expanding our working group to explore opportunities for commercial recovery of PP (e.g. building and construction, agricultural, automotive, etc).
Next steps
Plastics NZ's national PP working group is helping to create circular pathways for PP in NZ. The next meeting will be held in November 2021.
Download a copy of the Interactive Plastic Collection Map to see what plastics are collected at kerbside per region, click HERE.
If you'd like to find out more, please contact Sandy Botterill, Circular Economy Manager on 027 535 3298 or This email address is being protected from spambots. You need JavaScript enabled to view it..
This working group is part of Plastics NZ's 'Advancing the Circular Economy for Plastics" programme which is aimed at helping Aotearoa NZ create a Low Emissions Circular Economy. This programme is co-funded by the Ministry for the Environment's Waste Minimisation Fund.
Design Advisory Service: CircularConnect October 2021


We continue to hear from brands around the challenges they're facing in relation to products and packaging. The kinds of problems brands are looking to solve are:
How do you ensure that the plastics used in products or packaging are effectively recovered and recycled within NZ's resource recovery system?
Are there compostable or non-fossil fuel based alternatives (e.g. bioplastics) to the plastics I currently use?
How do I create a product or packaging that allows for return, repair or reuse?
Brands are looking to respond to these challenges as their customers (and the government through regulation) are asking them to. We've created CircularConnect to connect brands and manufacturers to expert consultants who can help them solve challenges in how to be more circular with the plastics they use or manufacture.
Here's how it works …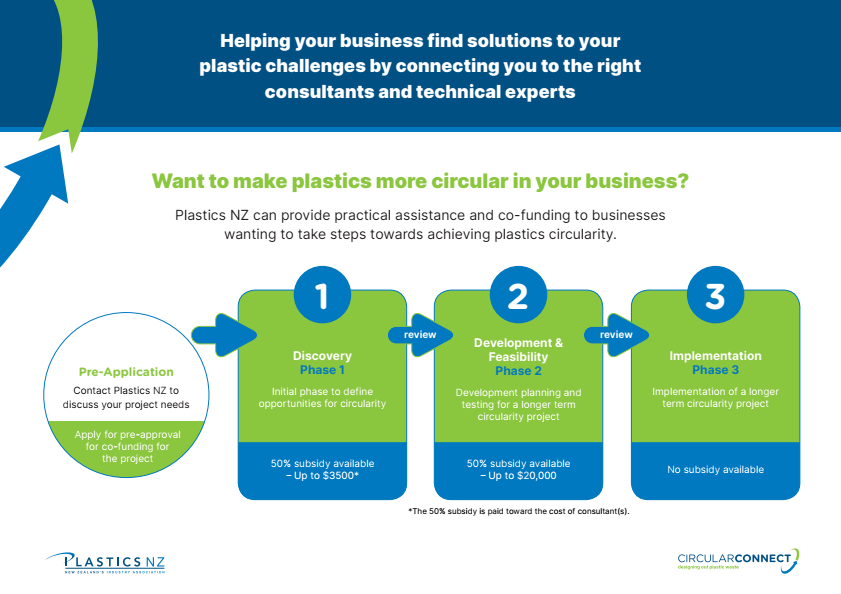 CircularConnect is all about creating a more sustainable Aotearoa New Zealand with less waste by embracing circularity in the design of our systems, products and packaging.
If you or one of your customers is interested in learning more about CircularConnect, go to https://www.plastics.org.nz/environment/circular-connect.
If you'd like to find out more, please contact Sandy Botterill, Circular Economy Manager on 027 535 3298 or This email address is being protected from spambots. You need JavaScript enabled to view it..
CircularConnect forms part of the programme of work funded by the Ministry for the Environment's Waste Minimisation Fund to advance the new plastics economy in Aotearoa New Zealand.