26
Oct
Obituary - Bruce McKenzie
Plastics New Zealand is saddened to inform you of the recent passing of a long term Industry Member who has been a stalwart in the Plastic Industry throughout the years. Our Sincere Condolences to his family, friends and work colleagues.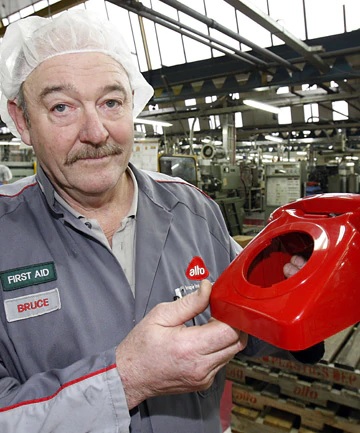 Bruce McKenzie - PDL Plastics/Alto Packaging Ltd

Bruce McKenzie passed away peacefully on 17th October 2018 after a long battle with cancer.
Bruce was the jack of all trades at Alto forever!(44 years with PDL Plastics/Alto Packaging Ltd). His most current role being Engineering Manager until his retirement earlier this year as things started to get tough for him with his health .
Bruce was a great guy who had a kind heart for everyone and was well respected. He spent much time mentoring young sports people and he will be greatly missed!
Our sincere condolences to his partner Ruth, his children and their families, and his numerous friends and colleagues.
In lieu of flowers, donations to the Cancer Society can made online at bit.ly/bamckenzie1710 or at the service. A celebration of Bruce's life was held in the Ferry Park Chapel, on Wednesday, October 24, 2018

.