27
Sep
Keep New Zealand Beautiful Litter Cleanup
It was another great week of litter clean up events for Plastic NZ branches around the country.
These clean ups are great for meeting other people in the industry in a relaxed setting, giving something back to the local community, and showing that the plastics industry wants to be part of the solution to litter in New Zealand.
Many thanks to all that took part.
Christchurch
South Island Branch had a great turn out for their clean up. It was a Friday afternoon and a bluebird day, with temperatures around the 23°C mark. Thirty-Two staff from Expol, Action, Clariant, Talbots, EPL, Tech Pack, Interplas and Custom Pak got together and cleaned up inside the New Brighton Estuary. Some even brought their families with them, which is great to see.
In about two hours the team had gathered around 500kg of rubbish from inside the estuary. Everyone noted that there was very little plastic, and most rubbish found was glass and metal and lots of tyres. This area seems to have a real problem with deliberate dumping.
After the clean up everyone returned to EPL for a BBQ and beers.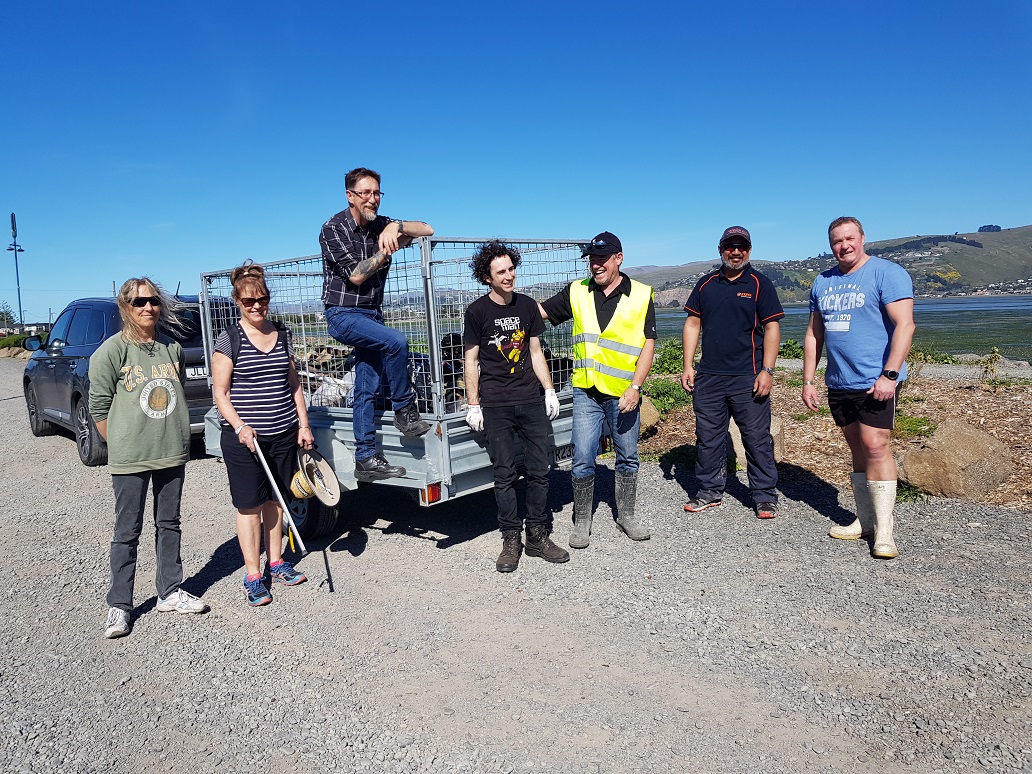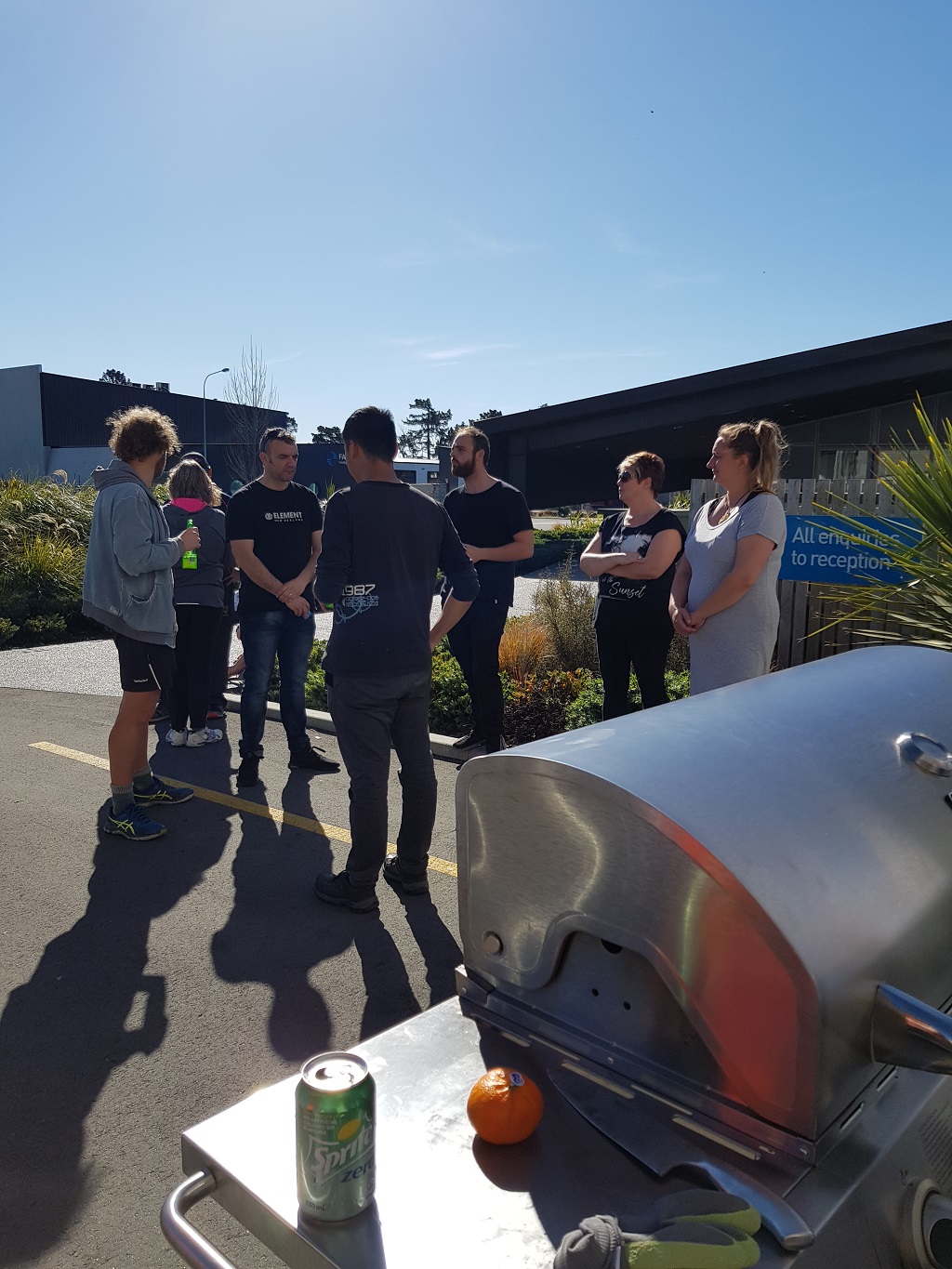 Auckland – North Shore
A group of Twelve people from companies including Clariant, Linkplas, Plastics NZ and Stormwater360 cleaned up a stretch of the Upper Lucas Creek, close to North Harbour Stadium
The crew were amazed what was pulled out in just a couple of short hours. About 200kg of rubbish was gathered and filled the back of the Clariant truck. The rubbish found was a real mix of windblown litter, coupled with larger dumped items, including two shopping trolleys, several tyres, a bag of books and a sign from the Stadium!
Prize for most unusual item went to the cluster of around 30 golf balls found in one stretch, despite there being no golf course in the area.
Some recommendations have been made to Auckland Council about public rubbish bins and monitoring for illegal dumping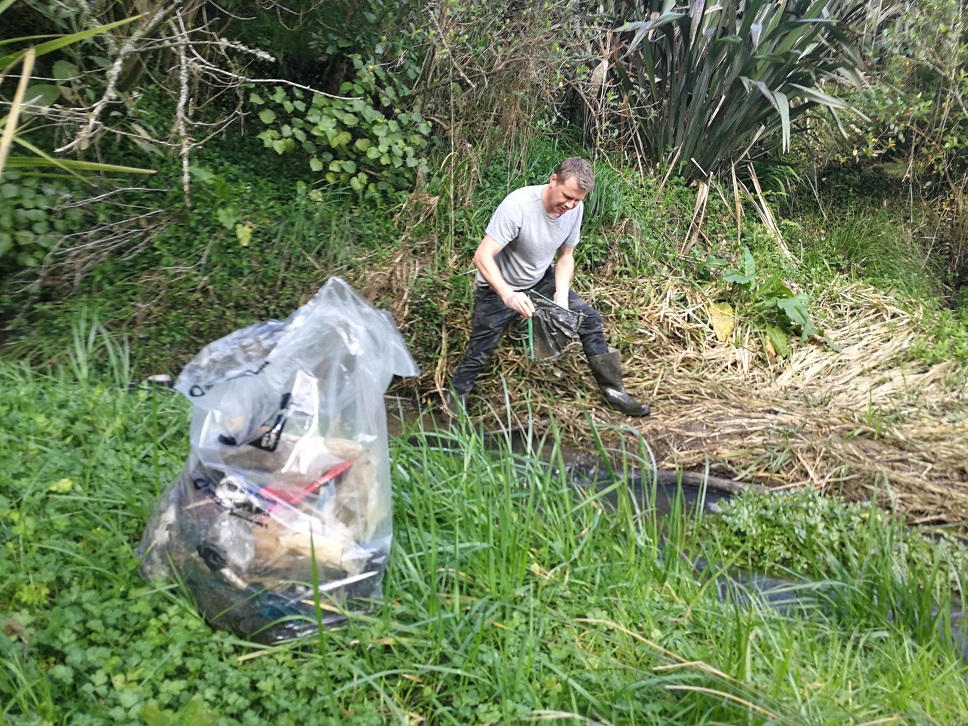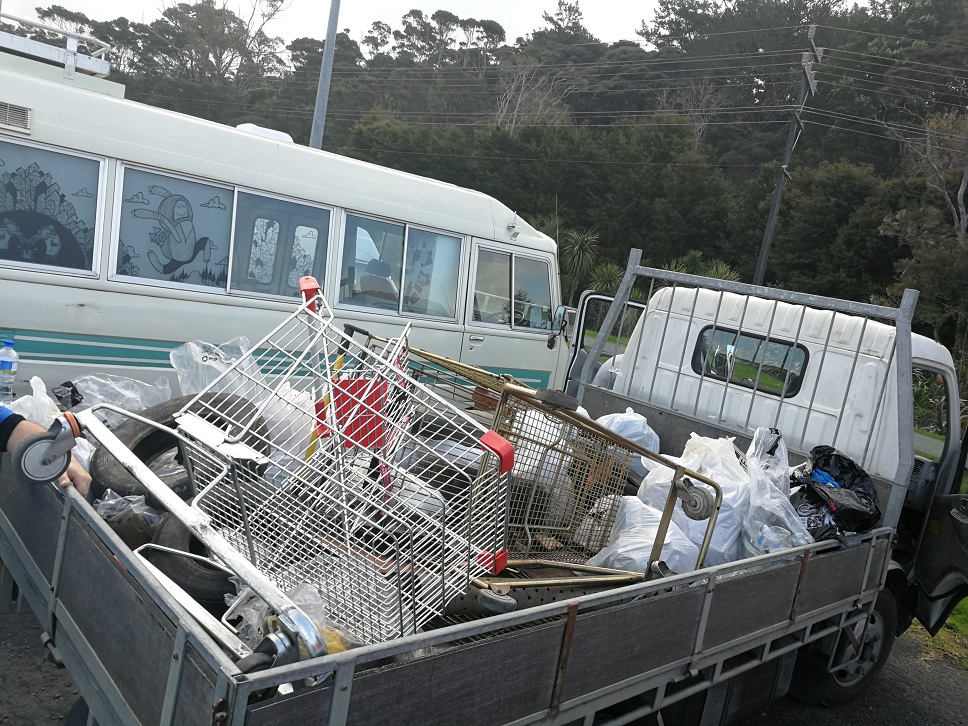 Auckland – Highbrook
We had another huge turnout at the Highbrook clean-up, with an amazing eighty-nine people coming along to clean up Highbrook Reserve and the shores of the Tamaki Estuary. The largest contingent by far was from neighbouring Fisher & Paykel Healthcare, who were joined by staff from Plus Pac, Custom Pak, Expol, and Plastics NZ.
Over three hours the team collected 400kg of rubbish. Most of this was windblown litter and items washed up on the shoreline of the estuary and collected amongst the mangroves. It was very sad to see pockets of plastic pellets accumulated in small bays along the shore, highlighting the ongoing need for our Operation Clean Sweep programme.
Unusual finds included a mobile phone, a swiss ball, a near-new traffic sign and a rubbish bag full of used nappies – yeeeech!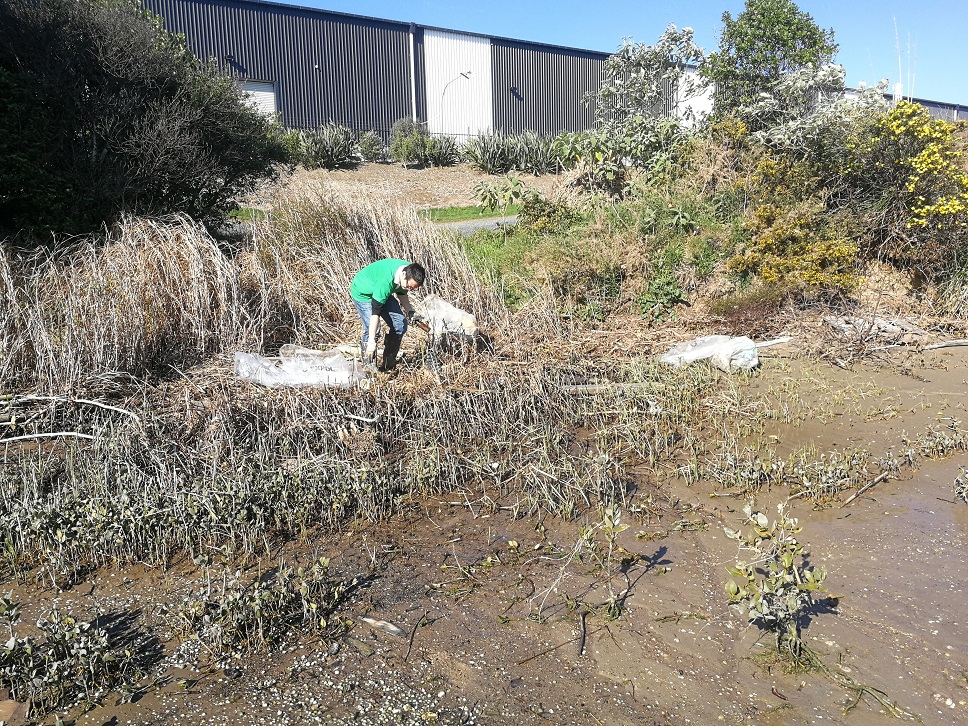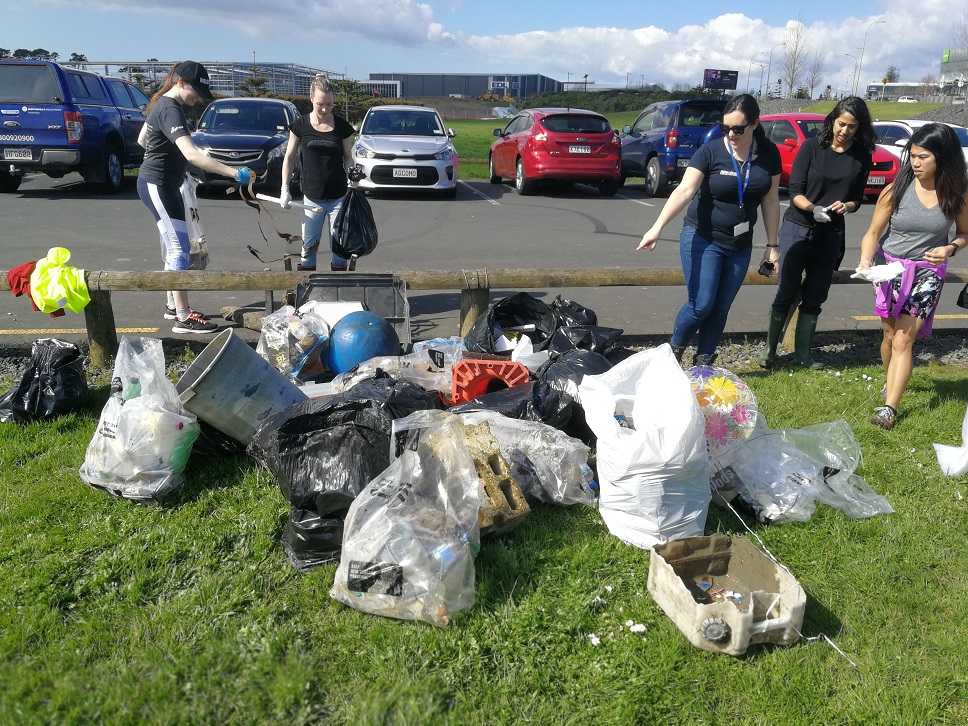 Waikato - Hamilton
Twenty-Two people attended the Waikato Branch litter clean up, in an area behind Porritt Stadium through which a stream runs. There were staff from RX Plastics, Elite Polymers, Tekplas, Plastics NZ, and good numbers from Gallaghers and Asmuss.
The group was superbly supported by Gerard Kelly from Hamilton City Council and collected around 500kgs of rubbish, with considerably more dumped rubbish than packaging materials. Five supermarket trolleys were included, three of which had to be roped up out of the stream and up the bank.
Please join in with us next year. The more people we have involved, the bigger the difference we can make to our local environment.