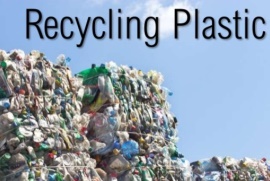 16
Oct
China ban has worldwide impact
Plastics New Zealand is experiencing a noticable increase in plastic recycling queries as local recyclers are being impacted by China import restrictions.

As is occurring in most developed economies, NZ plastic recyclers are overstocked with waste materials. Alternate offshore markets are largely saturated, returns are decreasing and the demand for higher quality material is increasing. The mixed plastics stream (3 – 7) which includes engineering plastics, is being particularly impacted.
As Manufacturers you may have had some of your usual outlets closed off. The PNZ Environment Committee is aware of these concerns and Simon Wilkinson will endeavor to assist Members to find a solution. However, this is challenging with the current uncertainty and in the short term may impact on plastic recycling rates.
As an Industry we need to redouble our efforts to find closed loop solutions and product opportunities that increase recycled material content.
Please see some recent articles from Plastics Recycling for further updates on the current situation.
PNZ will keep you informed as more information becomes available
Simon Wilkinson
PNZ Environmental Projects Manager
This email address is being protected from spambots. You need JavaScript enabled to view it.
ph 021 944 992