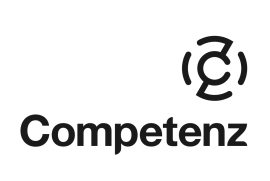 30
May
We need your expertise!
Competenz is currently designing and developing learning solutions to support the new Plastics New Zealand Certificates built in partnership with industry. We will be leveraging off the content of the existing PAMPITO workbooks, and are looking at new ways to engage learners and support them in their workplace.
Printed workbooks and assessment materials will form the majority of the resource support, with simple digitalisation of these in the near future.
Sharing your expertise
We are looking for subject matter experts to support our learning design team to confirm the relevancy and accuracy of existing content and provide practical hands-on support in the development of new content.
Please contact Nicole Blakeney at This email address is being protected from spambots. You need JavaScript enabled to view it. to register your expression of interest, including your area(s) of expertise. The areas of expertise where support is needed are:
- Injection moulding
- Injection stretch-blow moulding
- Thermoforming
- Rotational moulding
- Extrusion
- Blown film extrusion
- Extrusion blow moulding
Access to worksites, for Competenz learning designers to see these production methods in action, would also add extreme value to the process.
A great SME is someone who …
Has practical hands-on knowledge and experience in their chosen role/industry.
Knows their stuff and can confidently and clearly communicate this to someone who has little to no knowledge. They can convey technical information in a clear and succinct way.
Preferably understands how training and assessment works in the workplace, particularly for the audiences the learning is for.
Understands that not all of their knowledge may be used, and that the content they do provide will then have a learning design layer applied, done so by an experienced instructional designer. They can see the end result and provide feedback, however their job is to provide the raw content and confirm that any interpretations of that content for learning purposes is realistic and accurate.
Has time to look over and provide comment on content or material. A set amount of time would be agreed upfront, however it could be between 5 hours and 40 hours for a project (as an example).
Can commit to sending back feedback in a timely manner (ideally within 24-48 hours).
Feels comfortable signing their name against a set piece of work to say that it is industry accurate.
Photoshoots
Competenz is looking for images of real industry workers (e.g. learners/staff/trainers/buddies) in real NZ workplaces that learners can relate to. Competenz will carry out all photoshoots with respect and sensitivity, and all photos before use will be signed off by the hosting company. For any companies which are open for Competenz to run a photoshoot at their site, please contact Nicole at This email address is being protected from spambots. You need JavaScript enabled to view it. to register your expression of interest.
Timeframes
Competenz has a dedicated learning design team that is focused on these resources for the remainder of 2017. Resource release dates will be confirmed with industry by Competenz, as they become available. Watch this space.