Conference Speakers 2018
Who's speaking at this years Conference? What's happening? Check out some of the speakers and events planned
An exciting programme of speakers and activities have been arranged in the theme of "Collaboration for Success".
Keynote Speaker - Andrew Patterson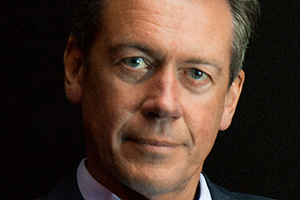 Andrew is an experienced freelance business correspondent and broadcaster who has travelled to 55 countries and interviewed more than 1,000 CEOs and business leaders.
He hosts the Sunday Business podcast for the National Business Review and has a particular interest in disruptive innovation, technology, entrepreneurship, future trends and business start-ups.
Andrew holds a Master's degree in Business Commercialisation and Entrepreneurship and a Bachelor of Commerce degree majoring in Business Strategy and Economic History, both from the University of Auckland.
Keynote Speaker - Elias Kanaris
Elias Kanaris is a thought leader in the area of leadership and team building, specialising on the topics of cultivating values-based leadership, developing trust and making more profit.
With over 25 years' experience in sales and marketing roles (culminating as a senior consultant in the Telecommunications & IT sector), Elias has used that experience to understand how to develop C-level connections and to transition relationships from 'commodity supplier' to 'trusted advisor'.
He was part of a team that serviced 24 clients, turning over $450M per annum for his company. To give some context, the next 3,200 clients COMBINED billing was slightly over twice as much at $1B.
Elias is the President-Elect with the Global Speakers Federation (GSF), the Founder of the CEO Global Summit and a Founding Member of the Conscious Leadership Movement. The Immediate Past President of the National Speakers Association of New Zealand (NSANZ), Elias is also a Founding Partner of the John Maxwell Team (where he served on the President's Advisory Council).
His latest book, 'Liberating Your Leadership Potential: Changing self-limiting beliefs to lead your team, organisation or country with influence' allows the reader to apply Nelson Mandela's character traits and wisdom to lead more effectively.
Keynote Speaker - Cam Calkoen
When someone says something is a 'possibility' Cam sees it as an 'opportunity' and the only reason for one to miss out is by not being competitive enough. Competition comes in many forms but as Cam shares a story about the pursuit of human excellence he showcases that our biggest competitor is the one looking back at us in the mirror.
Cam has gone from doubting his ability to run, to representing New Zealand in athletics, winning championships in New Zealand, Australia and Canada, and now taking his winning attitude into diverse environments that encourage others to achieve their personal best. From projects that enhance relations amongst people of the world through to continually pushing through personal, physical and emotional barriers Cam ensures each day is lived to the max!
Cams philosophies, values and dynamic vision has led to him to working in Japan, building a Tuberculosis Ward and School Library in Vanuatu, speaking as far as New York and London and regularly having his leadership recognized in the form of awards and scholarships.

In 2006 Cam became one of the youngest recipient's worldwide to receive a Paul Harris Fellow from Rotary. As a 21 year old this prestigious award (which he has since received twice) recognised the significant contribution he had made in turning a communities dream (the Yes Disability Resource Centre) into reality. As the Ambassador Cam was the figurehead to a NZ$4 million project and learnt what it took to make a dream into reality. During this time he saw the potential in linking his ever-growing network together with young disabled people so they to could develop tools and processes to realise their dreams, from this Cam founded the Carabiner Mentoring program.
Through the journey to make it into the top ten in the world for his sport Cam started to see the world as his playground and exited near the peak of his running career. Wanting to leave a much bigger impact on the world he didn't want to compete in an environment governed by the abilities of his Cerebral Palsy but determined by the abilities of himself as a human being where he could encourage more people into their top ten, the top ten of their business, job, sport or school, the top ten percent of who they can be through striving toward a personal best.
Today Cam inspires people with universal backgrounds to dream big, because with big dreams comes a big life. With over ten years experience in fundraising, social entrepreneurship and inspiring the motivation of others Cam has packaged himself into a unique brand for those looking to create a lasting impact.
Cam doesn't hide from the fact that he is still on a journey and his Everest is yet to be conquered. But perhaps it is his uniqueness as a speaker to be sharing an awesome journey in the pursuit of an awesome outcome that sees audiences connect with his message and absorb an energy that inspires them to dream big to achieve more.
Speaker - Tony Alexander
Mr. Alexander has been employed as Chief Economist at New Zealand's second largest bank, the Bank of New Zealand, since 1994 with responsibilities including informing senior management about economic developments and prospects, risks and opportunities, and provision of services for the bank's staff and client base.
He is an accomplished public speaker much in demand and each year delivers between 80 and 130 presentations at bank seminars, conferences, and client functions around the country and offshore. He writes and distributes the Weekly Overview directly to 12,000 email recipients with extensive links from other websites. www.tonyalexander.co.nz
Prior to joining the BNZ Mr. Alexander worked as principal economist at a stock broking firm in Wellington and before that as Research Officer then Treasury Economist with Westpac Bank initially in Sydney, Australia, then New Zealand from 1987. He holds a Master of Arts degree (first class honours) from the University of Canterbury, Christchurch, New Zealand. He is the father of five children, and lives in Auckland during the week and spends weekends on a lifestyle block north of Wellington.
Speaker - Oliver Jensen
Oliver Jensen is the Engineering Manager at Sistema Plastics Ltd. He studied Mechanical Engineering at the University of Auckland, and has spent his career in design and implementation of industrial automation systems.
He joined Sistema more than 7 years ago and has overseen the design, installation and commissioning of more than 80 industrial robot systems, all doing assembly or post mould processing.
Oliver is a keen mountainbiker, but with twin daughters less than a year old the bike currently has a few cobwebs on it.
SCION Tour - Thursday 17th May PM
Scion specialises in research, science and technology developments for improving existing materials as well as developing new bioproducts with targeted functionalities such as lighter weight, heat and water resistance, durability, toughness and flame retardancy. Ensuring cost-effectiveness, we develop technologies utilising renewable resources for plastics, adhesives, coatings, foams, pulp and packaging and fibre-composites.
At Scion, you will be taken through laboratories where you will see our plastics and manufacturing capabilities (including extrusion and 3D printing) as well as material and chemical characterisation facilities (including odour, thermal and mechanical properties, biodegradation, and microscopy). You will also see some of the products we have developed by incorporating renewable and locally-sourced biomaterials into polymer composites (including WoodForce and Zespri's biospife).